But all cultures are supposedly equal in according to radical egalitarian multicultural thinking!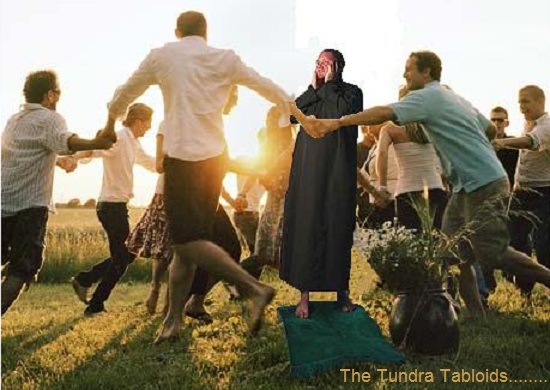 "We're working to inform parents that they could face prison if they come back and their children have undergone female genital mutilation," said Petra Blom Andersson, student health coordinator in Norrköping, to the newspaper.
NOTE: One day when Islamic demographics in Sweden reach critical mass, the above statement will be rendered moot.
Female genital mutilation exposed in Swedish class
Published: 20 Jun 2014 11:03 GMT+02:00
Of the 30, some 28 of the girls were found to have been subjected to the most severe form of genital mutilation, when the clitoris and labia are completely cut away and the genital area sewn together except for a small opening.
The abuse was discovered by the school health services, according to a report by Norrköpings Tidningar. Additional resources have been provided by the local social services to help the girls.
Female genital mutilation has been illegal in Sweden since 1982 and can be punished with up to four years in prison. If the offence is considered to be aggravated then the penalty can be up to ten years.