Traditional Islamic hatred of "the other".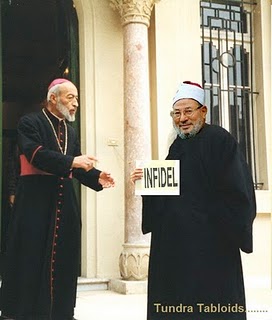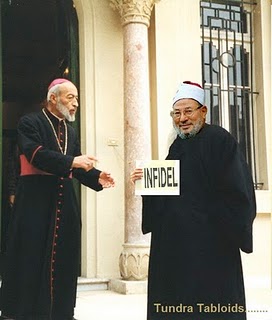 In all honesty, these are the refugees we should be concentrating on, let in the non-Islamic victims and then close the doors.
Iraq's beleaguered Christians make final stand on the Mosul frontline
Some Christian families from Mosul have sought refuge in St Matthew's Monastery, writes Richard Spencer. Others vow to take a stand against the Islamists – whatever the cost
Captain Firaz Jacob knows he may well be mounting a last stand at the frontiers of the Christian settlement of Bartella on the outskirts of Mosul.
Less than a mile down the road are the jihadists of Isis, the Islamic State of Iraq and al-Sham, and the portly, middle-aged Mr Jacob is aware that his home-grown militia are outnumbered.
"I stand here waiting for my destiny," he said, as he stood this week by the last check-point on the road to Mosul and the black flags waiting in the desert.
Speaking of why he and his men were refusing to give up and go, Capt Jacob said was determined to resist the jihadists and their allies, who last week over-ran most of the rest of northern Iraq.
"We will stay here despite everything," he announced. "All these armed groups we have seen, but nevertheless we will remain. We love our Christian way of life, we love our churches and we love our community."
Between the Sunni and Shia Arabs of Iraq lie a patchwork quilt of other ethnic groups and faiths, many of whom have been reconsidering their future in the most obvious possible way since the allied invasion a decade ago unleashed the sectarian militias and their death squads.
Anywhere between half and three quarters of Iraq's Christians – Chaldean Catholics, Syriac Orthodox, and the rest – have left the country and the Middle East to start new lives abroad since 2003.