It's so plainly obvious.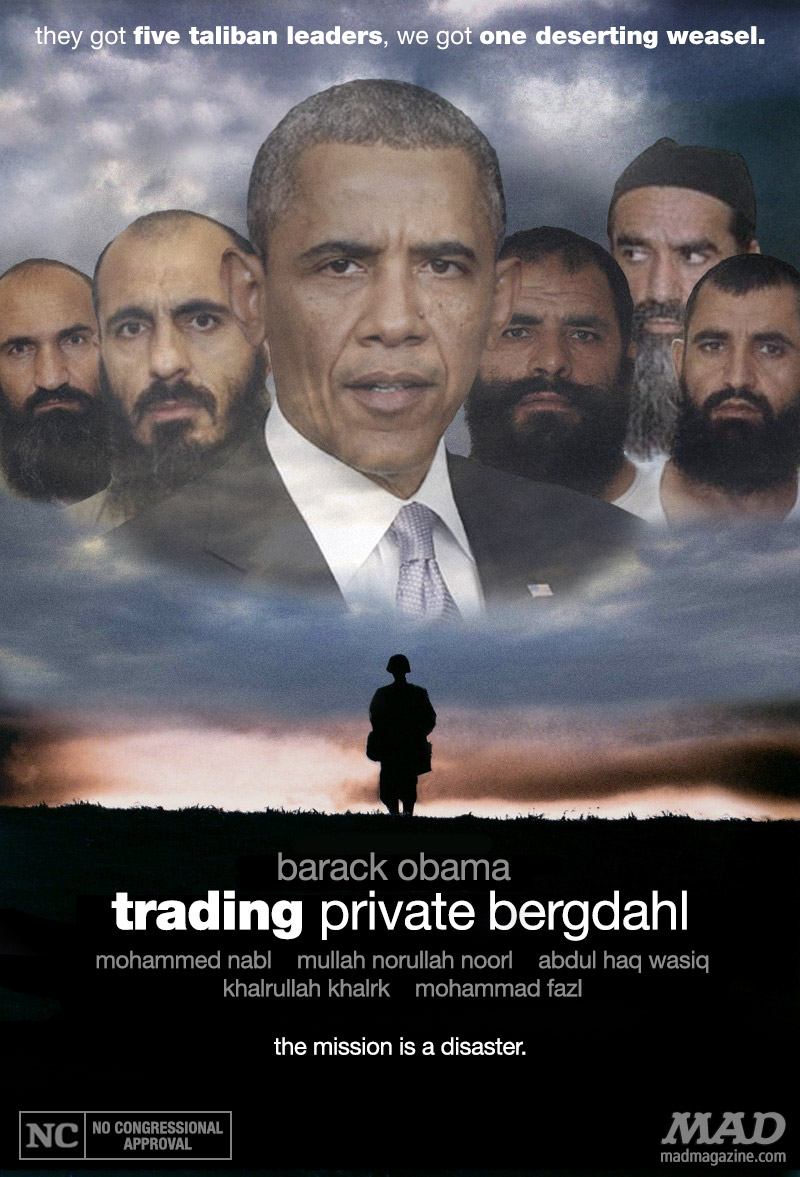 EX-BERGDAHL ROOMMATE: WHITE HOUSE KNEW HE WAS A TRAITOR BEFORE SWAP
Friday on Newsmax TV's "The Steve Malzberg Show," former roommate of Army Sgt. Bowe Bergdahl Ret. Army Spc. Cody Full said the government knew Bergdahl was a traitor when they made the controversial prisoner exchange for five top Taliban commanders.
"They knew that he wasn't captured on a battlefield or lagged behind on a patrol. They knew he went out and deserted on his own," he said.  "[It] is gross. I mean how many soldiers that have given their lives honorably for this country, how many of their parents had a Rose Garden ceremony?" Bergdahl former platoon-mate demanded  "I don't want to see this get whitewashed… I don't know why it was done, I have no idea…. It's just wrong on so many levels."
Wednesday at a congressional hearing Full testified that in his opinion Sgt. Bowe Bergdahl's actions in Afghanistan constituted the "ultimate betrayal" and he "needs to be charged with desertion."