When demonstrating against beachheads of intolerance are not an option.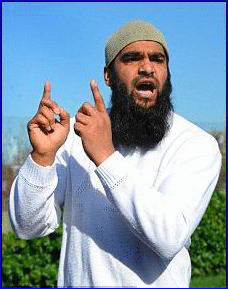 Soon Neo-Nazis are going to join the victim racket and declare themselves a race with protected rights.
Police rejects anti-Islam group's application to demonstrate outside new mosque
The demonstration has been cancelled as a result
Anders Gravers, the chairman and founder of SIAD, cancelled the demonstration after the police rejected a demo in front of the mosque (Photo: Simon Wedege Petersen)
The anti-Islam organisation Stop Islamiseringen af Danmark (SIAD) has been told by police to stay away when Denmark's first grand mosque opens its doors for the first time today in Copenhagen.
The organisation had asked the police for permission for a non-violent demonstration in front of the mosque – located on Rovsingsgade on the border of the city's Østerbro and Nørrebro districts – but the police rejected its application.
The police cited that they feared that the demonstration in front of the mosque would lead to personal attacks and vandalism, and that there would be a "considerable risk that public peace would be compromised", they told SIAD in an email.
More here. H/T: Fjordman