He's busy in reproducing the same on the U.S.'s southern border.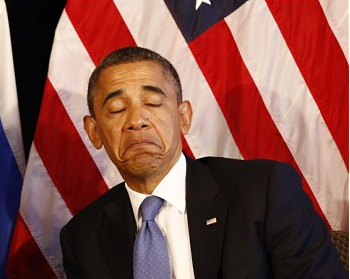 "Kenya is now officially a war zone"
NAIROBI, Kenya — Extremists attacked a coastal area of Kenya for the second night in a row, killing at least nine people a day after the deaths of nearly 50, an official said Tuesday.
Police spokesman Masoud Mwinyi said that al-Shabab militants attacked Majembeni village. The Somali militant group also claimed responsibility for theSunday night attack in nearby Mpeketoni that killed 48 people.
The back-to-back attacks underscore the weak security around the Lamu area, which lies just south of the Somali border. Lamu once attracted swarms of foreign visitors but its tourist sector has been suffering in recent years because of increasing violence.
On Sunday night the gunmen went door to door demanding to know if the men inside were Muslim and if they spoke Somali. If the extremists did not like the answers, they opened fire.
The U.S. ambassador made Kenya's entire coastal region off-limits for embassy employees after the attack.
The merciless tactics recalled al-Shabab's attack on an upscale mall in Kenya's capital, Nairobi, last September in which at least 67 people were killed, some of them after not being able to answer questions about Islam.
Al-Shabab later said it carried out the attack because of Kenya's "brutal oppression of Muslims in Kenya," including the killings of Muslim scholars in Mombasa. The group said that such attacks would continue "as you continue to invade our lands and oppress innocent Muslims."
Tourists were then warned: "Kenya is now officially a war zone and as such any tourists visiting the country do so at their own peril. Foreigners with any regard for their safety and security should stay away from Kenya."