Actually basic Islam 101'ers.
Join illegal combatants, lose your residence and/or citizenship. If captured, sent to GITMO for the duration of the jihad, and definitely not tried in a civil court.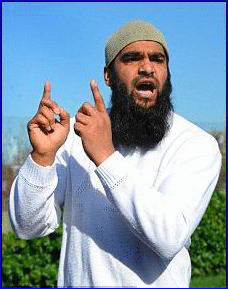 'Many' Dutch nationals have joined ISIS extremists: minister
Monday 16 June 2014
'Many' Dutch nationals have joined up with the ISIS, the extremist Islamic group waging war in Iraq and with links to Syria, foreign affairs minister Frans Timmermans told parliament on Monday in a written briefing.
'Various measures' – both in terms of criminal law and administrative law – have been taken to prevent Dutch nationals joining up with groups like ISIS, Timmermans said. The Netherlands is also working together with other countries to try to stem the flow of volunteers.
The UN security council has imposed sanctions on ISIS and this means the Netherlands can also freeze the property of people connected to the organisation and prevent them from travelling, Timmermans said in his briefing.
Syria
On Monday morning, the Volkskrant said the Dutch secret service AIVD has given to Turkey the names of over 100 young men and women they believe may be planning to go to Syria to fight with Muslim rebels there.
– See more at: H/T: Fjordman