Obama's foreign policy (his non-existent one) in ashes.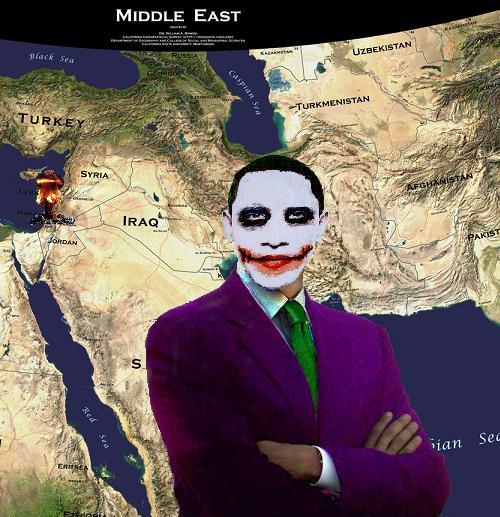 IRAQ: US EMBASSY PREPARING FOR THE WORST, BEEFS UP SECURITY, KEY PERSONNEL EVACUATED
On Sunday, The United States announced that some staff was being evacuated immediately, largely due to the impending threat of Al Qaeda splinter group ISIL's (Islamic State of Iraq and the Levant) assault on Baghdad. To further secure the diplomatic post, the United States sent an additional 150 additional Marines to the embassy. "A small number of DOD (Department of Defense) personnel are augmenting State Department security assets in Baghdad to help ensure the safety of our facilities," said a Pentagon spokesman.
Earlier in the day, the State Department announced that the embassy was prepared to ride out the storm. "Overall, a substantial majority of the U.S. Embassy presence in Iraq will remain in place and the Embassy will be fully equipped to carry out its national security mission," said State Department spokeswoman Jen Psaki. The embassy in Baghdad has roughly 5,000 personnel, making it the world's largest quantitative US diplomatic post.
Baghdad had already been facing internal strife early Sunday. A series of car bombings killed 15 and wounded dozens in the capital city. In addition, a suicide-bomber killed 9 and wounded 20, detonating his vest while walking through a busy street in the capital.
Before hitting Baghdad, ISIL overtook the predominantly ethnic  Turkmen city of Tal Afar in northwest Iraq. An official told Reuters, "The city was overrun by militants. Severe fighting took place, and many people were killed. Shiite families have fled to the west and Sunni families have fled to the east."
Another official weighed in on the threats posed to the citizens of Tal Afar. "The situation is disastrous in Tal Afar. There is crazy fighting and most families are trapped inside houses, they can't leave town. If the fighting continues, a mass killing among civilians could result," said the official.
Iran sent 2,000 troops, including 1,500 Quds special forces, in order to support the Shia-led Maliki Iraqi government in Baghdad. Senator Lindsey Graham (R-SC)  said the US may need to enlist the help of the Iranians. "We are probably going to need their help to hold Baghdad," he said.