By:Srdja Trifkovic | June 12, 2014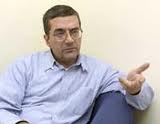 Last Tuesday's sudden capture of Mosul, Iraq's second-largest city (population 1.8 million), by a coalition of Sunni forces led by the Islamic State of Iraq and the Levant was swiftly followed by the fall of Tikrit, Saddam Hussein's home town. By Thursday morning the insurgents were reported to have advanced to the city of Samarra, only 80 miles north of Baghdad. Their lightning success has thrown the U.S. policy in the region into disarray. It creates a new global flashpoint at a time when the Obama administration has its hands full trying to manage regional emergencies, mostly of its own making, in Ukraine and in the Far East.
The most remarkable feature of the ongoing rebel offensive is that the Iraqi army and police units, although superior to the attackers in numbers and equipment, are melting away without a fight. The collapse of their morale, and especially the apparent inability of the government in Baghdad to maintain any semblance of command and control, is without precedent in an even semi-functional modern state. (Mali comes to mind, but sub-Saharan Africa is in a dysfunctional league of its own.) In Mosul, the insurgents captured a vast treasure-trove of U.S.-supplied arms abandoned by the Iraqi army soldiers as they fled. Last January's fall of Falluja and Ramadi – for which hundreds of U.S. Marines gave their lives in the first decade of this century – now appears to have been a mere dress rehearsal for Mosul. After hundreds of taxpayer billions and thousands of American lives wasted on the war in Iraq before the withdrawal, it is now evident that the additional $14 billion that the United States has spent on arming, training and equipping the Iraqi security forces since December 2011 were also wasted. Even before the latest rebel advance the Iraqi army was ineffective and plagued by mass desertions, especially among its Sunni soldiers. Now that army can be seen for what it is: a sectarian Shi'ite militia, very well armed and equipped but atrociously trained and even worse led. Its top brass is uninterested in defending Sunni-majority areas in the northwest of the country, and its rank-and-file is deeply divided along sectarian lines. Unable and unwilling to develop any sense of loyalty or common purpose among its non-Shia recruits, NCOs and officers, the Iraqi army effectively does not exist.
More here. H/T: Fjordman