Tip-of-the-sand-dune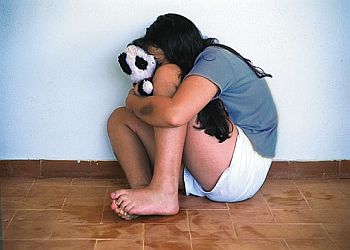 16-year-old girl impregnated by cousin
26-year-old man has been charged with impregnated his 16-year-old underage cousin, 'Mawbima' reported.
It has been revealed that the victim, who comes from a very poor family living in a remote rural area, after completing her primary level examination, had come to live with her uncle's daughter and attend school nearby for advanced level studies.
Hasalaka police said, the suspect had come during holiday to pay his sister a visit.
He asked the victim for a glass of water and when she was in the kitchen he shut the door and raped her.
Hasalaka police are conducting investigations to apprehend the absconding suspect.

Principal under arrest:
Meanwhile, 'Lankadeepa' reported that a 57-year-old school principal in the Gampaha area has been arrested by the Malwathuhiripitiya police for attempting to encourage three underage schoolgirls for sexual acts.
The victims aged between 12 and 16 have told their parents that the principal was molesting and violating their bodies while uttering abusive words.
The parents have lodged complaints at the Women's Bureau which led to the apprehension of the suspect.
It has been revealed the suspect is a father of grown children and his wife is likewise a teacher.