🙂
An Interview With Diana West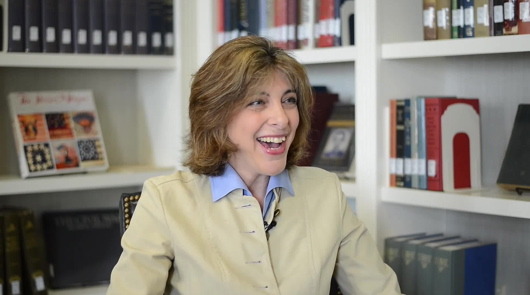 Diana West, author of American Betrayal, graciously consented to an interview with Marcia.  While garnering enthusiastic reviews, Ms. West has been excoriated by some members of the conservative media, accused of being a crackpot and closet John Birch Society member.  Apparently many of her critics never bothered to read her book, though, or check her voluminous research.  This reviewer has read her book and the subsequent rebuttal addressing her attackers — reviewed here and here, respectively.
Marcia: I'd like to start by inquiring about the mechanics of writing the book. Before conservatism was much more than a gleam in Bill Buckley's eye there was scarcely a conservative publication or organization that didn't have M. Stanton Evans' fingerprints. Did he encourage you to write the book?
Diana: Perhaps you're thinking of Stanton Evans' father?
Marcia: Yes I am. Sorry, my confusion. They both wrote books about McCarthy and I conflated the two.
Diana: I didn't get to know M. Stanton Evans until after I was already at work on American Betrayal. That said, I consider his seminal book, Blacklisted by History, an inspiration, and not only because it sheds new and vindicating light (and documents) on McCarthy's career, and offers a damning case against his political enemies. What Evans' McCarthy book also demonstrates is that it is possible, through much hard detective work, to assemble an archive of facts, primary-source materials, from which to reconstruct reality-based history – as opposed to the endlessly recycled "court history" our professional historians tend to produce. The "conventional wisdom" may be conventional but it is also, I find more and more, usually wrong.
While working on American Betrayal, I had a question related to something in Blacklisted – I think it might have been to ask Stan to elaborate on why it was, after he had assembled the facts about Joseph McCarthy, there was still no redress, and whether he thought there ever would be. I was still rather innocent about the lengths the Establishment goes to preserve its "narrative."
Anyway, someone gave me Stan's number and I just called him up. From that time forward, he was always generous with time and expertise. Later, when the disinformation campaign against American Betrayal was on – Stan labeled it a "mugging" – he was very supportive and actually wrote two related essays: Harry Hopkins, Diana West and Me, and In Defense of Diana West.  It was a career highlight to be introduced by him last November when the Center for Security Policy gave me the Mightier Pen Award for American Betrayal.
Marcia: Congratulations. It is certainly deserved.
Diana: Thank you very much.
Marcia: How long did it take to write American Betrayal?  Obviously, you put together an enormous amount of research. How did you manage it?
Diana: Glad you noticed! I knew I smelled a rat in the assault on American Betrayal (addressed in The Rebuttal, which you have kindly written about) as soon as I noticed that the book's copious documentation was completely ignored as a means, I believe, to misrepresent my heavily sourced and careful work as "yellow journalism conspiracy theories" in the original Radosh "take-down" (his words) at Frontpage. With 900-plus endnotes to Congressional hearings, memoirs, letters, newspaper stories, Venona and FBI documents, presidential transcripts, and a wide array of very often out-of-print history books, this was nonsense, but, of course, injurious nonsense.
I wrote the proposal for St Martin's in January 2009 to a book I called The Hollow Center. The book I finally wrote was published in May 2013 as American Betrayal. (The title change indicates how different the finished work was from what I originally envisioned.)
Since I do have other occupations (husband, twins in high school at the time, dogs, cats, and a weekly newspaper column), I got into the habit of rising at 4 am to write when I could be assured of two or three hours of blackness and true silence. There was a real rhythm to the week in order to accommodate that Wednesday-Thursday break for the syndicated column. So, how did I "manage it"? Good question! I think I managed it because I found the research so gripping. I really did feel as though I was returning to a scene of a historical crime, and going to work each day was quite exciting, if also horrifying, given the revelations I was encountering.
Marcia: Wow! I wish we could bottle your work ethic and inject it as needed, and it is needed!
American Betrayal was a real challenge to review because it is so packed with information that should be widely known and isn't. Was there something else you wanted to include but for one reason or another could not?