Been saying it for years.
What's not being said here is that Islam, all by itself, is radical, in comparison with other religions/ideologies. The more Islam within the country, the more retrograde that society becomes, as well as the increased risk of violence and mayhem by the adherents to the desert's warlord's creed.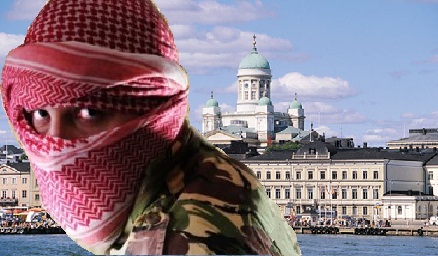 Security police: Increased radical Islamist threat in Finland
Finland faces heightened risks from links between radical Islam and terrorism, according to a fresh report by Finland's security and intelligence police unit Supo. The unit points to the ongoing Syrian conflict as a source of the increased threat.
According to the Supo assessment, in spite of the increased risk of radical Islam fomenting terrorism, Finland is still not a primary target for terrorist organisations. The security police add that the risk of al-Qaeda-led attacks against Finland or Finns is still low.
Rather the evaluation of an increased threat refers to violence that may be perpetrated within local borders without external guidance.
Supo said that there are more people in Finland with links to terrorist organisations. They unit reports increased numbers of people travelling to conflict areas in Syria as well as those who have returned from engaging in war tourism.
According to Supo it has no information about concrete terrorism operations targeting Finland. However the intelligence organization has warned that the operations of networks with to Syria and the activities of private individuals are unpredictable and difficult to anticipate.