This is one excellent, point by point, dissection of the radical Marxists' mindset.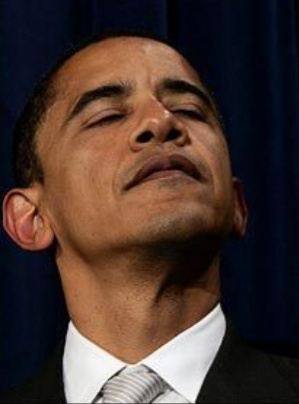 Why Team Obama Was Blindsided by the Bergdahl Backlash
JUNE 3, 2014 6:40 PM
The president and Ms. Rice seem to think that the crime of desertion in wartime is kind of like skipping class.
By Ralph Peters
Congratulations, Mr. President! And identical congrats to your sorcerer's apprentice, National Security Adviser Susan Rice. By trying to sell him as an American hero, you've turned a deserter already despised by soldiers in the know into quite possibly the most-hated individual soldier in the history of our military.
I have never witnessed such outrage from our troops.
Exhibit A: Ms. Rice. In one of the most tone-deaf statements in White House history (we're making a lot of history here), the national-security adviser, on a Sunday talk show, described Bergdahl as having served "with honor and distinction." Those serving in uniform and those of us who served previously were already stirred up, but that jaw-dropper drove us into jihad mode.
But pity Ms. Rice. Like the president she serves, she's a victim of her class. Nobody in the inner circle of Team Obama has served in uniform. It shows. That bit about serving with "honor and distinction" is the sort of perfunctory catch-phrase politicians briefly don as electoral armor. ("At this point in your speech, ma'am, devote one sentence to how much you honor the troops.")
I actually believe that Ms. Rice was kind of sincere, in her spectacularly oblivious way. In the best Manchurian Candidate manner, she said what she had been programmed to say by her political culture, then she was blindsided by the firestorm she ignited by scratching two flinty words together. At least she didn't blame Bergdahl's desertion on a video.
The president, too, appears stunned. He has so little understanding of (or interest in) the values and traditions of our troops that he and his advisers really believed that those in uniform would erupt into public joy at the news of Bergdahl's release — as D.C. frat kids did when Osama bin Laden's death was trumpeted.
Both President Obama and Ms. Rice seem to think that the crime of desertion in wartime is kind of like skipping class. They have no idea of how great a sin desertion in the face of the enemy is to those in our military. The only worse sin is to side actively with the enemy and kill your brothers in arms. This is not sleeping in on Monday morning and ducking Gender Studies 101.
But compassion, please! The president and all the president's men and women are not alone. Our media elite — where it's a rare bird who bothered to serve in uniform — instantly became experts on military justice. Of earnest mien and blithe assumption, one talking head after another announced that "we always try to rescue our troops, even deserters."