DILDO SHARIA…….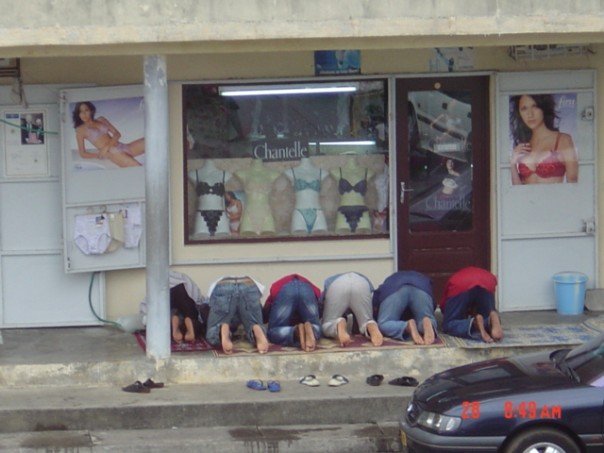 Dutch halal sex shop hooks up with German erotic giant
AFP – 12 hours ago
A Dutch online shop selling halal sex products announced Wednesday an alliance with Europe's largest erotic retailer to tap into the lucrative Muslim market, potentially worth billions of euros.
The founder of Amsterdam-based El Asira, Abdelaziz Aouragh, said the deal with Frankfurt-listed Beate Uhse (Xetra: 755140 – news) came four years after his company first launched a range of erotic products that do not contravene Sharia law.
El Asira, which means "Society" in Arabic, launched its range of discreet products in 2010, including sensual oils based on the highly sought-after agar wood oil — one of the world's most expensive natural raw materials — to massive acclaim and approval from the local Muslim community.
"We will take 18 of our Islamic branded products to the market through Beate Uhse," Aouragh told AFP.
"Considering we're targeting a (global) market of around 1.8 billion people, the potential is huge," he said.
Beate Uhse, based in Germany's Flensburg, approached El Asira in 2012 with a business proposal to throw its weight behind the Dutch company to market their products.
"We think we can learn a lot from El Asira on how to tap into the Muslim erotic market," Beate Uhse spokeswoman Linda Blommaert told AFP.
Both Aouragh and Blommaert stress the venture is far removed from the traditional sex shop image of dildos and pornography that would not be permitted under Islamic law.
"The products we're putting on the market have nothing to do with blow-up dolls or vibrators," said Aouragh, a second-generation Amsterdammer of Moroccan descent.
More here. H/T: Fjordman