Eh, the Mustard arrested was no "Frenchman", but a Dijon.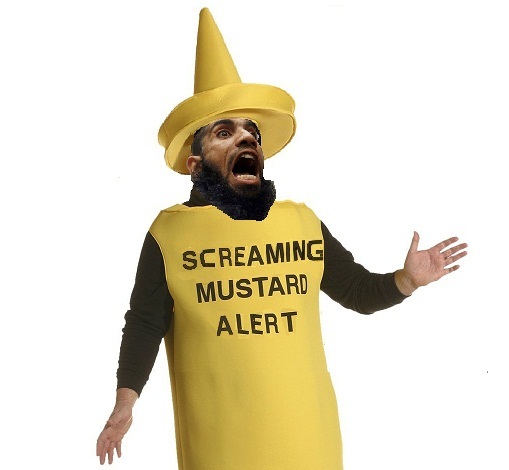 IMAM ARRESTED OVER SUSPECTED OF LINKS TO SYRIAN TERRORISM
A Chechen Imam was arrested in the Austrian city of Graz on Monday under suspicion of terrorism. The 41-year old cleric, whose name has been withheld by police, is thought to have radicalised eight young Chechen men living in Styria, in southeast Austria, and persuaded them to fight in Syria.
According to a report in the Austrian news magazine Profil, four of these young men have already been killed fighting with the Al-Nusra Front,  a jihadist group close to Al-Qaeda and two are missing.
The arrest of the imam followed a raid early last month on an Islamic centre at which he worked. Documents were seized which implicated him in terrorist activities.
Profil also reports that Mehdi Nemmouche, the Frenchman held for the shooting dead of three people last month at the Jewish Museum in Brussels, is also associated with Al-Nusra.
H/T: Buck