And Muslims will tell you that Islam never, ever offends.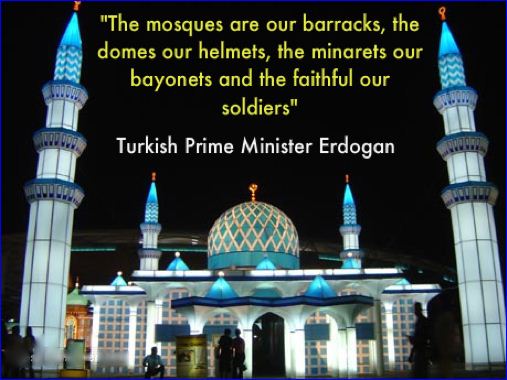 Muslims pray to turn Turkey's greatest monument back into a mosque
By Ayla Jean Yackley
ISTANBUL (Reuters) – It has served as the exalted seat of two faiths since its vast dome and lustrous gold mosaics first levitated above Istanbul in the 6th Century: Christendom's greatest cathedral for 900 years and one of Islam's greatest mosques for another 500.
Today, the Hagia Sophia, or Ayasofya in Turkish, is officially a museum: Turkey's most-visited monument, whose formally neutral status symbolizes the secular nature of the modern Turkish state.
But tens of thousands of Muslim worshippers gathering there on Saturday hope it will again be a mosque, a dream they believe Prime Minister Tayyip Erdogan can fulfill.
There are even rumors – denied by the government – that Erdogan, a religious conservative who is seeking the presidency at an election in August, could lead prayers there one day soon.
More here. H/T: Fjordman