Who are the perps?
Parents outraged over students' anti-Semitic game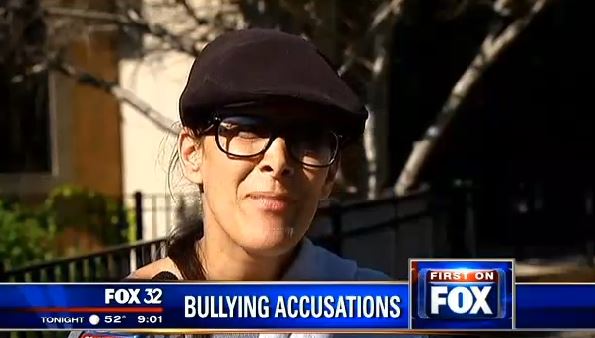 Posted: May 30, 2014 4:42 AM FDT
Updated: May 30, 2014 6:01 AM FDT
CHICAGO (FOX 32 News) –
Screen shots from a video game invite sent to an eighth grade Ogden International School student stunned his West Town mother. The group was apparently started by three students and describes itself as "a group of friendly racists."
"It's anti-Semitism. They said let's take all the Jews and throw them into an army camp and dispose of them," said Lisa Wolf-Clemente in an interview with FOX 32's Tisha Lewis.
Wolf-Clemente said her son is being relentlessly harassed by the three boys because he is Jewish and she says her other son is also a victim.
"My younger son at the East campus got punched in the face at lunch," said Wolf-Clemente.
Wolf-Clemente says she doesn't know if the incident is related.
"You tell me. They're going to say it's not but it's percolating," said Wolf-Clemente.
"Chicago Public Schools will never tolerate bullying or harassment by any student in any school. As a district we are committed to ensuring safe school environments in which every child feels secure, comfortable and respected," said CPS CEO Barbara Byrd-Bennett in a statement emailed to FOX 32 News.
Ogden International School's principal, Joshua VanderJagt, held a meeting Thursday afternoon with parents to discuss the accusations.
"I actually think that it's something that should be talked about on a weekly basis for these kids," said Tracy Perkins whose son attends Ogden International School.