Which means that they're looking for a jihadi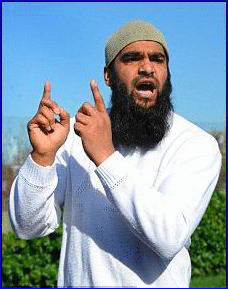 He couldn't be proven to have been connected to the murders, but the police definitely thought he fit the profile. Remember, the video footage released was purposefully blurred/pixelated for reasons only known unto them, but they have now given their hand in deeming this jihadi to have "fitted a profile".
NOTE: Earlier in the day the Czech president had noted that it was an act of Islamic terrorism, apparently he was informed by the intelligence community.
Translation done by POTB: From The Belgium Standard:
Here is de most interesting from De Standaard:
The man that was arrested was supposedly a Syrian rebel. During the interrogation the shooting at the Jewish Museum was one of the subjects, next to other things he was arrested for. The shooting came up because of certain similarities between him and the profile of the shooter. According to the federal prosecutor, the man could not be linked to the events of Saturday.
From the Dutch Broadcaster NOS:
Suspect Shooting at Jewish Museum released 
The suspect that was arrested after the shooting in the Jewish Museum in Brussels has been released. He is now considered to be a witness.
The suspect was arrested in a car that was seen at the site of the Jewish Museum and has acknowledged he was present at the time of the shooting. At the press conference last night Justice already doubted the involvement of the man.
Witnesses have seen someone fleeing by feet. Police are still looking for that person.
Bullets
Contrary to what was previously written the victims of the shooting were all shot inside the museum. According to the Israeli Ministry of Foreign Affairs two tourists of Israeli origin where among the victims. The Flemish newspaper, 'Het Laatste Nieuws' reports that the third victim was a volunteer in the Museum. The fourth victim according to the paper was a 23 year old employee of the museum. He had surgery in the hospital but his condition remains critical.
Two of the four victims were of Jewish origin.
Motive
The motive is not clear yet. According to Justice it is not clear that this is an assault (attack) or that it has something to do with anti-Semitism.
Camera images from the security cameras are examined to profile the perpetrator.