It's all sham baby.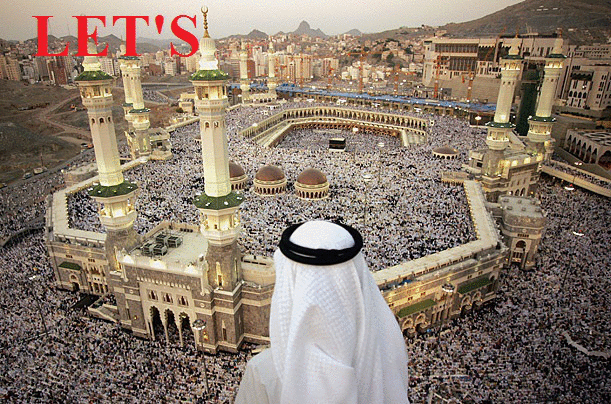 Indonesia's religious minister suspected of mismanaging funds for hajj, anti-graft agency says
JAKARTA, Indonesia –  Indonesia's religious affairs minister is suspected of mismanaging expenses meant to help people make the hajj last year, the country's anti-graft agency said Thursday.
Suryadharma Ali, who also leads the Islamic-based United Development Party, was suspected to have abused his power by enriching himself or other people, said Johan Budi, spokesman of the Corruption Eradication Commission.
Ali has not made any comment about the allegations. No other suspects have been named.
Budi said $86.7 million was spent to transport, provide lodgings and pay other expenses for the pilgrims who went to Saudi Arabia for the 2012-13 pilgrimage. The expenses were suspected of being marked up, but the amount misspent was still being calculated, he said.
All Muslims are expected to make a hajj to Mecca, Islam's holiest city, at least once if they can afford it.
Indonesia is the world's most populous Muslim nation, and its government organizes travel for more than 200,000 Indonesians who conduct the hajj each year.
Ali, who has been religious minister since 2009, is the second active Cabinet minister in President Susilo Bambang Yudhoyono's second term to be named as a corruption suspect. Elections are set for July and the current government's term ends in October.
More here. H/T: Fjordman