Have at it boys.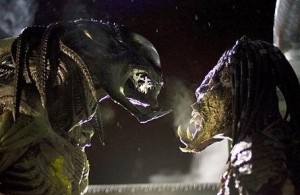 Splintered al-Qaida rebels extend fighting in Syria
A fighter from the Islamist Syrian rebel group Jabhat al-Nusra

Photo: REUTERS
Fighting continues to rage between Iraq and breakaway al-Qaida faction Levant that reportedly seeks to form a continuous land link between Iraq and Syria, and the official al-Qaida branch in Syria, the Nusra Front.
Clashes continued between the two groups in the eastern Syrian province of Deir al-Zor, reported the Syrian Observatory for Human Rights monitoring group on Sunday.
If Levant (ISIL) can take the oil rich region, it will control territory across Syria and into Iraq.
"In the event that ISIL is able to defeat the Al-Nusra Front and the Islamist factions fighting alongside it in the areas east of Jadid Aghiadat in Deir al-Zor, this will be the first geographic link between Syria and Iraq," the head of the Syrian Observatory told Asharq al-Awsat.
Syrian President Bashar Assad has been helped by the multiple fractures in rebel ranks.