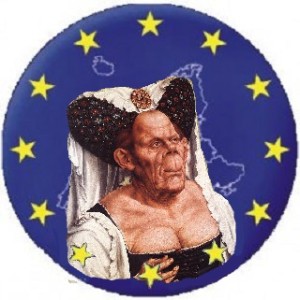 FAUX HUMANITARIAN SWEDEN
Sweden 'arms dictators' as defence exports soar

The Jas Gripen fighter aircraft. File photo: Wikimedia
Published: 20 May 2014 07:03 GMT+02:00
Sweden has become a major world supplier of weapons counting a number of regimes criticised for human rights abuses among its customers, while at the same time enjoying a global reputation for peacemaking and generous foreign aid.
Ranked the third largest arms exporter per capita after Israel and Russia, Sweden's booming industry has stirred up ethical concerns among Swedes about some countries it is doing business with.
In a hangar in the heart of Sweden's military-industrial complex, Saab technicians are building an assembly line for the next generation of Gripen fighters — at least 60 destined for the Swedish airforce — equipped with state-of-the-art warfare systems and larger weapons bays.
The Gripen E, designed to stand up to Russia's best warplanes, boasts a unique networking system allowing planes to communicate and divide up tasks such as detecting, electronic jamming and firing, Saab operations chief Lars Ydreskog told AFP during a recent visit to the plant in Linkoeping.
"It was this tactical way of working that was noticed by Brazil and Switzerland," he said, referring to the recent selection of Saab's fighter jet over stiff French and US competition — even though Swiss voters rejected the deal in last weekend's referendum.
Stockholm says no to 'freakshow' soup kitchen
Photo: TT
Published: 19 May 2014 17:49 GMT+02:00
Stockholm municipality has ruled that a soup kitchen which had served hearty broth to the city's homeless for the past two years must move on due to the risk of the city square being "turned into a zoo".
"Nazis can march freely and water is thrown on people begging, but to create a meeting place to challenge politicians and other people to actually do something is obviously very dangerous and terrible," Elin Jakobsson at Soup Kitchen Stockholm said in response to the decision via social media.
The organization has been active for the past two years and works both as a source of food and a monthly meeting place for the city's homeless population. The soup kitchen requires a police permit and on Monday its application for renewal was rejected.
"We always apply for a police permit and usually put up two or three tents where we give out free food. But now, all of a sudden, they have said no," Jakobsson said.
Credit Suisse pleads guilty to helping 'tax cheats'
The Swiss banking giant Credit Suisse has pleaded guilty to helping some US clients avoid paying taxes to the US government and agreed to pay a $2.6bn (£1.5bn) fine.
It is the biggest bank to plead guilty to criminal charges in the US in more than 20 years.
US attorney general Eric Holder said the bank helped US "tax cheats dodge US taxes".
Credit Suisse said in a statement it deeply regretted the past misconduct.
The bank said the settlement would reduce its second-quarter net profit by 1.6bn Swiss Francs ($1.8bn; £1bn).
Forced labor is abhorrent, but profitable
Illegal exploitation of labor is enormously profitable according to a report by the International Labour Organisation. Two-thirds of sales, about 100 billion euros come from the sex trade.