Just another post-enlightenment boob.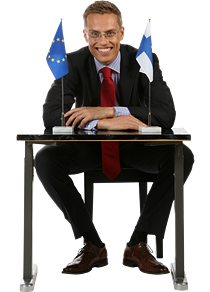 Finland 'unhappy' with US trade deal secrecy
16.05.14 @ 09:21
Finnish EU affairs and trade minister Alex Stubb on Friday tweeted that he is "not happy" about the EU negotiating mandate for a free trade deal with the US being kept secret. "Half of member states against. Work for transparency must continue," Stubb added.
NOTE: I have been saying for some time now that the EU is all blue smoke and mirrors, with shady deals behind closed doors happening all of the time, this is not the exception, it's the rule. A true democratic government is birthed by the civil society, the EU is a miscarriage forced upon us by the ruling elite. It's been a house of lies from the very beginning.