The world laughs at Obama's 'open hand'.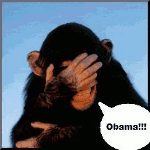 US says French warships to Russia 'unhelpful'
13.05.14 @ 09:30
BRUSSELS – The US has criticised France for planning to deliver two warships to Russia despite its actions in Ukraine.
State department spokeswoman Jen Psaki told press in Washington on Monday (12 May) "we have expressed our concerns to the French government over the sale. We'll continue to do so".
"Obviously, as you know, there are sanctions that have been put in place. I'd have to specifically check here to see if there's a legal question or if this is just a question of whether we find this to be unhelpful."