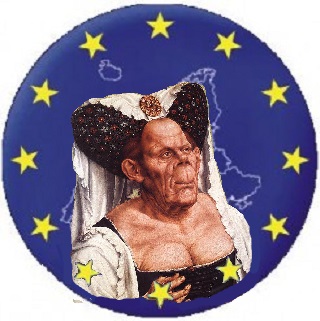 EU partly to blame for Ukraine crisis: Merkel's deputy
BERLIN Wed May 14, 2014 8:40am EDT
(Reuters) – Europe is partly to blame for the crisis in Ukraine although this is no excuse for Russian behavior towards the former Soviet republic, German Chancellor Angela Merkel's deputy said on Wednesday.
The tone struck by Vice Chancellor Sigmar Gabriel, head of the Social Democrats (SPD), contrasts with that of conservative Merkel who has pinned responsibility on Russia for exacerbating the crisis, which has soured ties between Moscow and the West.
"Certainly, the European Union has also made mistakes, although this does not justify Russia's behavior," Gabriel told the German daily Rheinische Post.
"It was certainly not smart to create the impression in Ukraine that it had to decide between Russia and the EU," the Economy Minister added. "But again: That was not and is not a justification to plunge a country into chaos."
Merkel's spokeswoman said Gabriel's remarks stood for themselves and she declined further comment. Germany had a "very unified position" on the Ukraine crisis, she added, namely to ease tensions by creating conditions for a national dialogue.
English county matches under scrutiny after fixing claims from Lou Vincent
• Former New Zealand batsman helping ICC with investigations
• Anti-corruption unit close to arresting a former player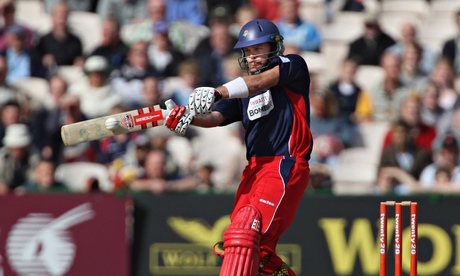 Anti-corruption forces are assessing evidence of widespread fixing obtained from the former New Zealand Test batsman Lou Vincent, including allegations relating to matches in the English domestic Twenty20 Cup and Pro40 competitions.
Vincent, 35, who revealed in December he would co-operate with detectives and confessed to an International Cricket Council tribunal investigating fixing in Bangladesh earlier this year that he had been approached by an illegal bookmaker, has provided the names of players he claims were involved in spot-fixing and allegations over which matches were targeted, according to a report in the Daily Telegraph.
They include detailed evidence of his spells with Lancashire and Sussexas well as information on alleged fixing in four other countries.