Gee, I wonder why that is?
Oh, and there's lots of antisemitism as well. Great going EU elites, job completed.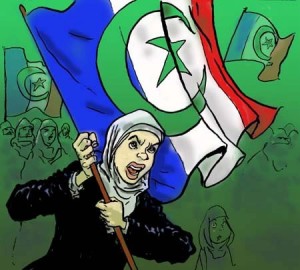 Lassalle told Le Monde that he was particularly worried about a return of "anti-Semitic rhetoric" that was particularly "linked to wealth".
MP finds France 'without hope' after walking tour of country
A French lawmaker who spent eight months walking a 6,000km "Tour de France" takes his last symbolic steps in Paris on Sunday. He returns to the capital to report on a country that has "little hope for the future".
"Everywhere I went I witnessed a crisis in the standard of living, a loss of identity and the loss of a sense of a common destiny," Jean Lassalle, National Assembly member for the Pyrénées-Atlantiques region in southwest France, told Europe 1 radio.
"People would tell me: 'look at the state you have left our country in'," he added. "There is no more industry, farming is in crisis, just one in ten children of farmers grudgingly says they want to carry on in agriculture.
"The countryside has lost its perspective, and it isn't any better in the cities. We all know the state of France's suburbs, even those that have been rebuilt."
Lassalle, 58, set out in April and walked an almost uninterrupted route clockwise around France, flying only from Marseille in the south to northern Corsica, and again from Bordeaux in the southwest to Nantes in the northwest.
He said he "needed to get a feeling" for the country, and wrote on his personal blog that he was impressed by peoples' willingness to speak frankly with him.
"Once they knew what I was doing, I felt a strong sense that they were expressing themselves as a civic duty, choosing their words carefully," he wrote. "There was a solemnity and a dignity about it, despite everything they had to say."
Confusion and racism
And what he found was a France confused about its position in a shrinking world, an uncertainty as to the long-term effects of globalisation and a distrust for politicians who, people told him, "do not listen to us at all".
"We live in a world that is changing out of all recognition," he told Europe 1. "We [the government] have failed to find ways of explaining to the citizens of this country exactly what this change means."
Worryingly, he also encountered "latent racism" almost everywhere, "even in the smallest villages".
"This is racism that seems totally unashamed," he told Le Monde on Friday. "It is a wholescale rejection of 'the other' and often expressed with excessive aggression."