What should be done actually.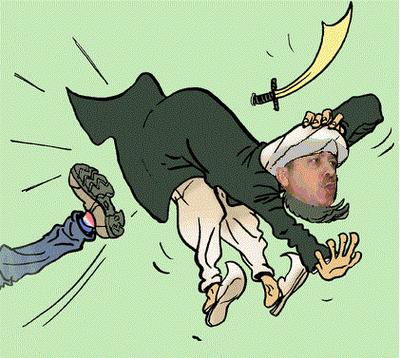 Since the fine wasn't accompanied with a demand to evacuate land illegally acquired through aggression, Turkey can look at the fine levied by the EU court as a cheap price tag for expensive real estate.
Turkey ordered to pay 90m euros over Cyprus invasion
Turkey must pay 90m euros (£73m; $123m) in damages over its 1974 invasion of Cyprus, according to a decision by the European Court of Human Rights.
The judgement is one of the largest ever ordered by the court.
It said the damages were compensation for losses endured during the invasion and in the subsequent partition.
Cyprus has been divided since 1974 when Turkey invaded the north in response to a military coup on the island which was backed by the government of Greece.
Since then, the northern third has been mainly inhabited by Turkish Cypriots and the southern two-thirds by Greek Cypriots.
Reunification push
In Monday's ruling, the European Court of Human Rights found that Turkey was still liable for damages, despite the passage of time.
More here. H/T: TROP