In other words, for following their prophet's dictates.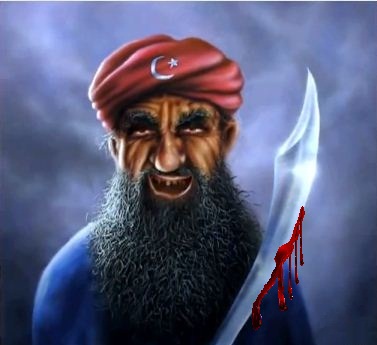 Egypt to try 200 'jihadists' suspected of terrorist attacks
Mass trial will be first for country since coup ousted Islamist president Mohammed Morsi
Egypt's prosecutor general Saturday referred to trial 200 alleged members of the Al-Qaeda-inspired Ansar Beit al-Maqdis, accusing them of "terrorism" for launching deadly attacks against security forces, judicial sources said.GN UP!
It would be the first mass trial of jihadists in Egypt since the military deposed Islamist president Mohamed Morsi in July last year.
The Sinai-based Ansar Beit al-Maqdis, or the Partisans of Jerusalem, has claimed responsibility for some of the bloodiest attacks against Egypt's security forces since Morsi's overthrow.
The date for the trial has yet to be fixed, but of the 200 accused, 102 are in custody and the rest are on the run, the sources said.
Those who face trial are accused of "belonging to a terrorist group, espionage on behalf of (the Palestinian movement) Hamas, criminal attacks, and terrorism," including deadly bombings targeting police headquarters in Cairo, Mansoura in the Nile Delta and South Sinai.