Where there any doubts?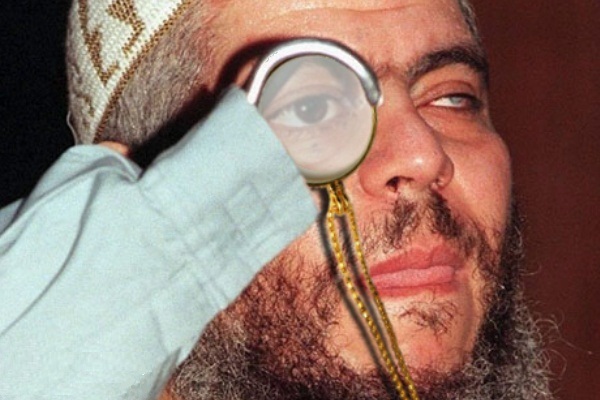 MI5 record explodes Abu Hamza court claims: Close to arresting hate preacher four years before the 9/11 terror attacks
On trial in New York Hamza claims he helped to keep British streets safe
MI5 agent: 'He had come close to being culpable for incitement to violence'
MI5 did not realise his significance – regarded Hamza as 'a clown'

MI5 and Scotland Yard were close to arresting hate preacher Abu Hamza four years before the 9/11 terror attacks in 2001, court papers reveal.
The documents represent a blow to Hamza's claims in a New York Court that he had been working with the security services while he was at Finsbury Park Mosque in north London as a force for good.
Hamza was eventually jailed in 2005 for inciting murder and racial hatred.