And yet, the Left focuses on Israel, a small country fighting for its very existence, throughout its modern existence, and yet no calls for boycotting Pakistan, no international movement to force Pakistan to ascribe to the mere basics of human dignity. This goes also for the rest of the Muslim/Arab Middle East as well.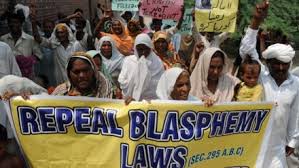 Save Muhammad Asghar – Oppose Blasphemy Laws, Oppose Human Rights Abuses in Pakistan
We found THIS following petition, by Caroline Lynch, at the Change.org petitions site.  The introduction to the petition at Change.org states:
"Muhammad Asghar is a 68 year old from Edinburgh, currently resident in Pakistan. He has been convicted of blasphemy following a trial where his legal team were dismissed, and the state nominated replacement presented no evidence in his defence."
This shows yet another human rights violation by Organisation of Islamic Cooperation (OIC) member Pakistan.  It must be remembered that the OIC has been calling for restrictions on freedom of speech in Western countries too.  Western Governments via their support for the Istanbul Process and United Nations Human Rights Council Resolution 14/18 are actually encouraging this sort of judicial intolerance.  Furthermore they want to make this sort of thing the norm in their own countries.  When there is no freedom of expression other freedoms, including freedom of religion, become impossible.
Blasphemy is a "crime" that belongs in the Middle Ages.  It is a "crime" that suggests great intolerance on the part of those who classify it as a criminal offence.  Freedom of expression is the bedrock on which all freedom is built.
The International Civil Liberties Alliance believes that blasphemy laws are an affront to basic human dignity and should be banned globally by international law.  We call on our supporters to sign the petition.