Yeah, and no one should go hungry in the desert because of all the sand-which-is there.
Eh, we can safely assume that the protection of the average non-Muslim British citizen's life, didn't register a blip on Hamza's jihad radar screen.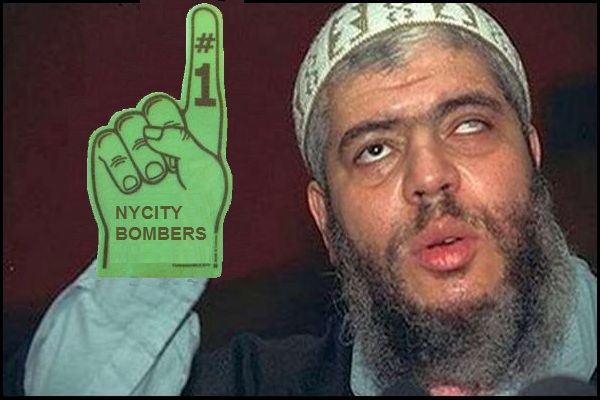 Abu Hamza claims he 'kept Britain safe' by acting as a go-between for MI5 and Scotland Yard as he takes the stand again in New York
Abu Hamza is standing trial in New York on 11 charges relating to terrorism
He claims he secretly 'kept the streets of London safe', US court told

Cleric says he acted as a go-between for British intelligence services
Defence lawyer says intent was to 'de-escalate' and prevent 'greater war'
Abu Hamza claims he secretly 'kept the streets of London  safe' as a go-between for MI5 and Scotland Yard, a US court heard.
The extraordinary image of the hook-handed Muslim firebrand as a force for religious peace in Britain was laid out in a Manhattan courtroom by his defence lawyer.
Some 50 pages of documents passed on by Britain would prove the police and security services turned to Hamza to help combat Islamic extremism between May 1997 and August 2000, defence lawyer Joshua Dratel said.
'They take in every conflict we are talking about in this case. Algeria, Bosnia, Yemen, Afghanistan, the Finsbury Park mosque are all central to this case,' he said.
'He takes a certain position publicly but his intent is to de-escalate, to avoid a greater war, to keep the streets of London safe.
'He is an intermediary, he has done this for Scotland Yard and MI5. They have asked him multiple times to act in hostile situations and return some order in the community.'
Mr Dratel said Hamza had helped repeatedly when British nationals had been involved or arrested in conflicts abroad.
The claims contrast starkly with prosecutors' claims that the 56-year-old former nightclub bouncer posed as a community leader while actually engaging in a 'global campaign to spread terror'.
Hamza, who is accused of using London's notorious Finsbury Park mosque as a recruiting base for his creed of violent jihad, stared across the court today at one of his alleged victims.