It will implode, this is just a hudna (temporary ceasefire) between these two groups of thugs.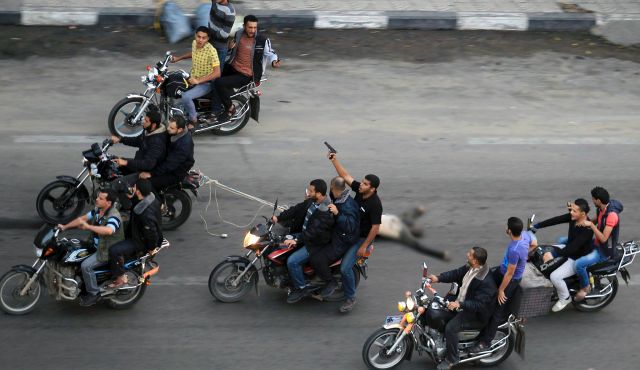 US Congress prepares hearings to reconsider Palestinian aid after formation of unity government
NEGOTIATION COLLAPSE The Israeli-Palestinian negotiating process collapsed after Palestinian Authority President Mahmoud Abbas's Fatah signed a unity pact in Gaza City with its militant rival Hamas on April 23 (above). 

Photo: SUHAIB SALEM / REUTERS
WASHINGTON – Mere days after the Palestinian Authority announced its intention to form a unity government with Hamas, the US Congress is examining the process required to cut off aid to the organization.
A subcommittee on the Middle East in the House of Representatives will hold a hearing on the matter on Thursday, in search of a way forward after peace talks between Israel and the Palestinians ended bitterly last week.
Capitol Hill aides say financial assistance may only be cut should the unity government between Fatah, the party of PA President Mahmoud Abbas, and Hamas, a terrorist organization as listed by the United States, actually come to pass. Past efforts to form such a government have failed.