Chattel, and offspring of chattel treated like dogs.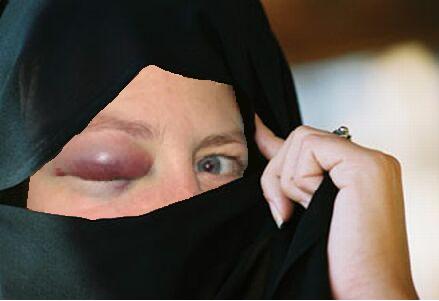 Couple held for murdering second wife, torturing kids
Victim, two children systematically beaten and tortured
The Abu Dhabi police arrested a local man and his wife on charges of killing his second wife by systematically beating and torturing her with a stick and punches. The couple was also charged of torturing the woman's two little sons.
Police said the husband's two daughters from his first wife testified against him and told the prosecutor of "horrifying" stories of torture of the victim by their parents.
Police raided the man's house in Bani Yas town outside Abu Dhabi city following a report about torture but it was too late as the woman, an Arab died on the same day.
After the testimony by his two daughters, the man and his wife confessed to their crime and said they tortured and beat up the victim most of the time while the first wife confessed to torturing the victim's two little sons.