All this, in spite of the fact that Norway has embraced monoculture Islam, funnelled hundreds of millions of Krones to the Frankenstians, and concerning Israel, they've seen eye to eye for decades.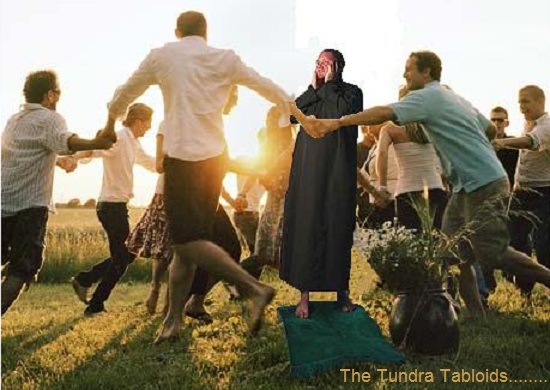 NOTE: Lesson to learn, the moment you start heeding (caving) to their outrageous demands, the more the flood gates are opened with more demands flowing in.
Saudi Arabia slams Norway on human rights
Published: 29 Apr 2014 09:31 GMT+02:00
Norway's human rights record came in for sharp criticism during a UN hearing on Monday, with Saudi Arabia and Russia weighing in to highlight the country's shortcomings.
Saudi Arabia and other Islamic countries accused Norway of doing too little to protect its Muslim minority, with Saudi Arabia calling for all criticism of religions or their prophets to be made illegal.
Meanwhile, Russia accused the country of allowing extremist groups to "operate freely" and of moving too quickly to separate children from their parents.
Norwegian Foreign Minister Børge Brende was in Geneva on Monday to respond to criticisms from no fewer than 91 other country's during a session of the United Nations' Universal Periodic Review, under which UN members take turns to go under scrutiny.