Of course they will, because it's who they are, it's what they do.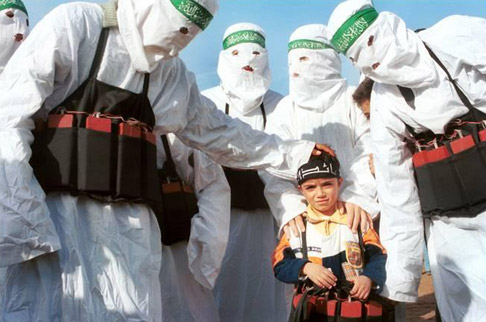 PA to honor suicide bombers, terrorists
Suicide bomber (illustrative) 

Photo: REUTERS
The Palestinian Authority leadership is planning to honor the remains of Palestinian suicide bombers and other terrorists with full military funerals in Ramallah.
The IDF will deliver the bodies to representatives of the PA on Thursday, Prisoners Affairs Minister Issa Qaraqi said.
He said that the PA would hold a "national rally" in the Mukata presidential compound in Ramallah in honor of the "martyrs." Attending the rally will be PA President Mahmoud Abbas, PLO leaders, and families of the Palestinians who perpetrated suicide bombings and other attacks over the past three decades.
Qaraqi said that after the ceremony, the bodies would be sent to their hometowns, where each one would be buried in a military funeral. He said that 17 bodies whose hometowns were unknown would be buried in a Ramallah cemetery, also with full military honors.
Another 12 bodies will be transferred for burial in the Gaza Strip, the minister said.
Qaraqi called on Palestinians to consider Thursday a day of celebration for the return of the "martyrs" to their families.
Israel's repatriation of the bodies is part of a goodwill gesture to Abbas.