And yes, they really are Islamonazis.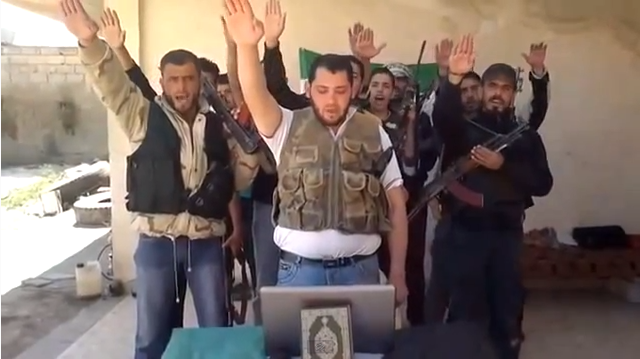 Kuwait, a U.S. ally on Syria, is also the leading funder of extremist rebels
Kuwait, a U.S. ally whose aid to besieged Syrian civilians has been surpassed only by the United States this year, is also the leading source of funding for al-Qaeda-linked terrorists fighting in Syria's civil war, according to Obama administration officials.
The amount of money that has flowed from Kuwaiti individuals and through organized charities to Syrian rebel groups such as Jabhat al-Nusra totals in the hundreds of millions of dollars, according to experts whose estimates are endorsed by the Treasury Department.
Until recently, tiny, oil-rich Kuwait avoided public scrutiny as attention to terrorist financing focused more sharply on Saudi Arabia, the United Arab Emirates and Qatar.
But the fact that those countries have made strides in addressing the problem, a senior Treasury official said, has "shed more light on the less forward-leaning steps taken in Kuwait."