Exactly that.
H/T: Diana West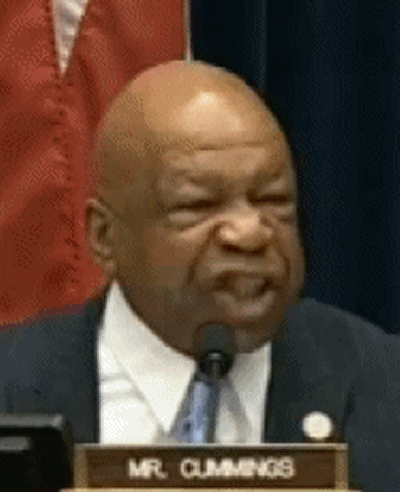 CUMMINGS' "MCCARTHYISM" CHARGE IN LERNER HEARING IS BOGUS
Five plus decades after he left the national scene, Sen. Joe McCarthy (R-Wis) remains the target of inaccurate charges by leftward elements in Congress and the press corps.
The latest example in this vein is the uproar over IRS official Lois Lerner, who took the Fifth Amendment before the House Government Oversight Committee, chaired by Rep. Darrell Issa (R-CA), concerning hostile treatment of conservative groups seeking tax exemptions,. Having proclaimed her innocence of wrongdoing, Lerner then refused to discuss specifics, pleading possible self-incrimination.
This led Issa and his GOP colleagues to cite Lerner for contempt, causing an angry outcry by Maryland's Elijah Cummings, ranking minority member of the Committee, and other Democrats on the panel. Cummings and Co. have denounced Issa for "McCarthyism," linking the citation of Lerner to the alleged actions of McCarthy back in the 1950s.
Specifically noted by the Democrats and their media allies is the case of a  McCarthy witness  who likewise claimed the Fifth Amendment and got cited for contempt by vote of the US Senate. The witness, Diantha Hoag, had worked on defense-related projects for a government supplier, and thus got called in a McCarthy inquest into potential Soviet espionage at such installations.
Like Lerner, Hoag denied wrongdoing but then refused to answer questions about possible Red activity or people allegedly involved in espionage operations. For this refusal she was cited by the Senate for contempt and indicted by a US grand jury ,but eventually got acquitted in a Federal court decision.
This legal background has triggered an orgy of "McCarthyism" denunciations by House Democrats and media liberals, saying Issa by citing Lerner for contempt is following in the footsteps of McCarthy. Cummings condemns Issa for "efforts to re-create the Oversight Committee in Joe McCarthy's image," allegedly reverting to an era when sanctions for Fifth Amendment pleading were "a disgraceful stain on our nation's history. "Various of his Democratic colleagues say the same.