No mention if crossed fingers behind back is a deal breaker.
Should a unity government form, Abbas' commitment to Kerry would require Hamas leadership publicly denounce their own charter.
NOTE: I've always said that in order for Hamas to recognize Israel, it would mean for their complete rejection of the fundamental basis for the formation of their terror organization, the complete destruction of Israel. It's highly illogical to think that they'll recognize Israel and "de-recognize" themselves. This is just another head fake.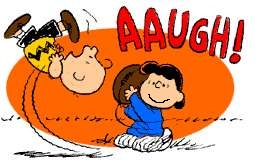 Coalition with Hamas will recognize Israel, Abbas tells Kerry
US Secretary of State John Kerry with Palestinian Authority President Mahmoud Abbas 

Photo: REUTERS
WASHINGTON — On a phone call with US Secretary of State John Kerry Thursday evening, Palestinian President Mahmoud Abbas said that a unity government between Fatah and Hamas would renounce violence and recognize the state of Israel.
Abbas insisted that "any government that is formed will be his government and represent his policies," State Department spokeswoman Jen Psaki told reporters of their phone call.
Psaki repeated, however, that no action had yet been taken to form such a government – that multiple attempts to unify the two parties have been made in the past, to no avail.
Historically, Hamas has refused to adopt either of those principles. The Islamic Resistance Front has codified its intention to destroy Israel in its charter, and is listed by the United States, European Union and Israel as a terrorist organization.
For US aid to continue to the Palestinian Authority, appropriations law from Congress requires "all ministers" in a power-sharing government that includes Hamas declare Israel's right to exist, renounce violence and accept previous agreements between Israel and the PLO.