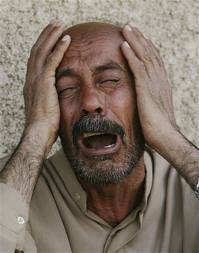 Militant Group in Egypt Says It Killed Officer
An Islamic militant group in Egypt has claimed responsibility for a bombing that killed a senior police officer the day before.
It says the attack was in retaliation for the killings and arrests by government forces of supporters of the country's ousted Islamist president.
Thursday's statement by Ajnad Misr, or "Egypt's Soldiers," a group which first appeared in January, was posted on its Facebook page.
(Another gun-free zone?)
Killing of 3 Americans Raises New Questions About Afghanistan and Iraq
The deaths of three U.S. doctors at the hands of an Afghan policeman raises questions about a continued American presence there
The killing of three U.S. medical personnel Thursday, allegedly by an Afghan policeman guarding their hospital, raises anew questions about the wisdom of a continued U.S. presence there, in uniform, scrubs or any other kind of garb. While U.S. troops may have increased protection after a spate of so-called blue-on-green attacks in recent years, the lifesavers working at Kabul's Cure International Hospital apparently were slain by a policeman dedicated to their protection.
The murders come as two veteran reporters file on what life is like in Iraq, where the last U.S. troops left in 2011; and Afghanistan, where the U.S. troop presence has shrunk to 33,000, on the way to removing all U.S. combat troops by year's end.
AHMED HASAN UBEYD/ANADOLU AGENCY/GETTY IMAGES
Death toll is likely to rise following airstrikes that hit a crowded vegetable market
Syrian government airstrikes hit a vegetable market in a northern opposition-held town Thursday, killing at least 30 people and wounding scores of others, opposition activists said.
Fighter jets hit the crowded market in the Aleppo province town of Atareb early in the morning, killing 30, the U.K.-based Syrian Observatory for Human Rights said. The group, which documents the Syrian conflict through a network of activists on the ground, said the death toll is likely to rise because many of the victims were seriously wounded.
Atareb is located near the city of Aleppo, which is Syria's largest urban center and former commercial hub, and a major battleground in the country's civil war.
Another anti-Taliban policeman killed in Karachi suicide attack
* Shafiq Tanoli had conducted a number of operations against militants, survived several attempts on his life *Omar Khorasani of Mohmand chapter of TTP claims responsibility
KARACHI: A senior anti-Taliban policeman who had survived several assassination attempts was killed with three other people by a suicide bomber in Karachi on Thursday, officials said, in an attack claimed by a Taliban faction.
The attack happened near a tailor's shop in the old vegetable market in a neighbourhood to the east of the city.
"The blast killed police official Shafiq Tanoli and three others and wounded 15 others, including Tanoli's three guards," another senior officer Tanvir Ahmad Tunio told AFP.
U.N.: South Sudan rebels separate residents by ethnicity, kill hundreds
April 23, 2014 — Updated 1922 GMT (0322 HKT)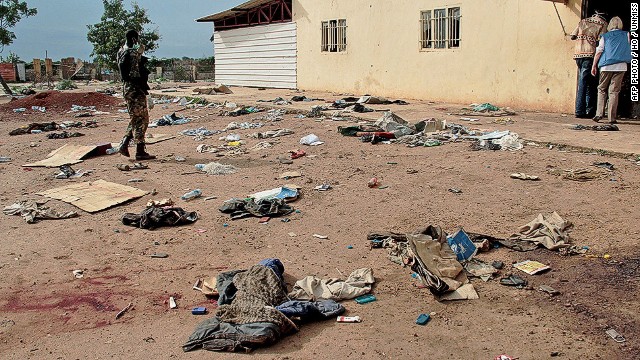 Hundreds killed in South Sudan massacre
(CNN) — South Sudanese rebels seized a strategic oil town last week, separating terrified residents by ethnicity before killing hundreds, the United Nations said.
Residents sought shelter in churches, mosques and hospitals when the rebels raided Bentiu town, the world body said in a statement.
"We believe that at least 400 people were killed in Bentiu in the past week," said Toby Lanzer, the top United Nations official in South Sudan.
In one mosque alone, more than 200 civilians were reportedly killed and 400 others wounded, according to the United Nations.
Before the attacks, some rebel commanders broadcast messages on local radio warning certain groups to leave town.
Did Yemen, U.S. kill al Qaeda's chief bomb maker?
April 23, 2014 — Updated 2040 GMT (0440 HKT)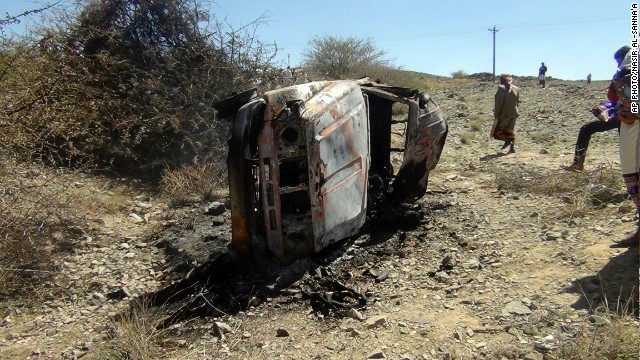 U.S. aids Yemeni counterterror mission
(CNN) — Officials call the attack "massive and unprecedented."
At least 65 suspected terrorists killed. Assaults from both the ground and the sky. And elite, clandestine U.S. forces joining Yemeni commandos in targeting al Qaeda in the Arabian Peninsula — considered the global terror group's most dangerous affiliate.
But what would make the raid in southern Yemen most significant is if it yielded a target who Americans and Yemenis have been looking for: Ibrahim al-Asiri, the group's chief bomb maker.
While U.S. officials said the operation didn't directly target him, al-Asiri is among those suspected to have been killed in the Sunday firefight, a high-level Yemeni government official told CNN.
According to two Saudi government officials, authorities have taken at least one body to Saudi Arabia for DNA testing. It is that of a Saudi-born militant from al Qaeda in the Arabian Peninsula, officials said, declining to say whether they believe it's al-Asiri.
DNA test results are not due for several days.