This is how a vast number of Arab Palestinians view Jewish blood.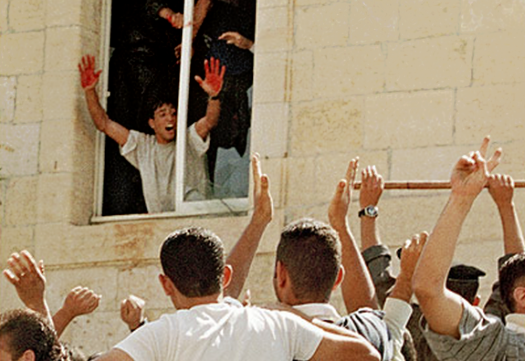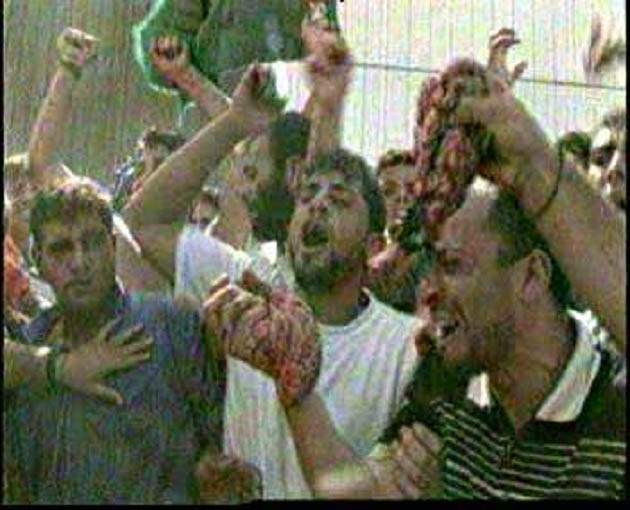 Palestinians: Our Blood Is More Precious Than Jewish Blood
"If your blood is like the blood of Zionists, our blood is not." — Zakariya Zubeidi, former leader of the Al-Aqsa Martyrs' Brigade.

"We call for lifting his [al-Habbash's] diplomatic immunity and for prosecuting him immediately for his administrative, financial, and political corruption. We also call on President Abbas to fire him immediately from the Palestinian cabinet." — Mansour al-Sa'di, Fatah leader.

The angry reactions show that there are many Palestinians who see no problem with a terrorist attack against a Jewish family. Palestinian leaders can blame only themselves.
A Palestinian Authority [PA] minister who equated Jewish blood with Palestinian blood has been strongly condemned by many Palestinians, including his own family.
The attacks and threats against PA Minister of Religious Affairs Mahmoud al-Habbash serve as a reminder of the extent to which Palestinians have been radicalized over the past few decades.
The uproar began when al-Habbash, in a meeting with Israeli journalists in Ramallah, was asked about the recent terrorist attack near Hebron that killed police officer Baruch Mizrahi on Passover eve.
Israeli police officer Baruch Mizrahi (upper right) was shot and killed by a Palestinian terrorist near Hebron on April 14, as he drove to a family celebration with his wife and four of their children. His wife Hadas Mizrahi was shot and wounded.
In response, al-Habbash said, "We reject all forms for violence, whether they are directed against Israelis or Palestinians. Palestinian blood is like Israeli blood. It is human blood and precious and no one wants anyone killed."
Although al-Habbash did not specifically condemn the terrorist attack near Hebron, the Israeli journalists reported that he had indeed denounced the killing of Mizrahi.
The Palestinian Authority leadership has refrained from publicly condemning the terrorist attack out of fear that such a move would draw angry reactions from many Palestinians.
The report in the Israeli media about the minister's supposed condemnation has triggered an unprecedented smear campaign against al-Habbash.
Within minutes, a photograph of the minister, dressed up as a Jewish rabbi, appeared on many Palestinian websites, making him the public's number one enemy.
Al-Habbash's attempts to deny that he had condemned the terrorist attack have fallen on deaf ears. Many Palestinians appealed to PA President Mahmoud Abbas to fire him and bring him to trial for causing damage to the Palestinian cause.
More here. H/T: Fjordman