The lousiest kept secret around.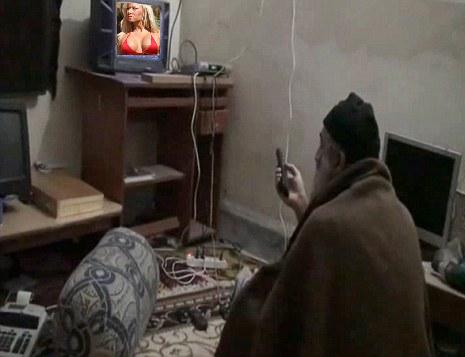 'Not only that, but put him there, protected him, oversaw him, handled him in the terms of the secret intelligence services,' she added.

'And it's all deniable, but I'm told the top bosses knew.'
The REAL enemy: How Pakistan hid Osama Bin Laden from the U.S. and fuelled the war in Afghanistan
New York Times reporter makes startling claims that Pakistan has been playing both sides since 9/11

Pullitzer Prize winner, Carlotta Gall worked out of the Times bureau's in Pakistan and Afghanistan for more than a decade

Believes that Pakistan's leadership intentionally hid Osama bin Laden and backed the Taliban against the United States and Britain

By JAMES NYE
PUBLISHED: 18:56 GMT, 14 April 2014 | UPDATED: 21:39 GMT, 14 April 2014
The United States has been fighting the wrong war against the wrong enemy these past 13-years according to a damning new book – while behind closed doors Pakistan has been laughing in its ally's face.
Pullitzer Prize-winning New York Times journalist Carlotta Gall claims that not only did Pakistan willfully hide 9/11 mastermind Osama bin Laden but also sponsored the Taliban insurgency after 2001 that has cost 2,625 American and British lives.
The respected reporter, who spent more than a decade in the region for the newspaper, alleges that Pakistan's leadership have been tricking the United States into treating it as a friend for decades.
Did they know all along? Osama Bin Laden watching himself on TV in his hideout before the dramatic raid that ended with his death in May 2011