These bastards need to be stamped out for good.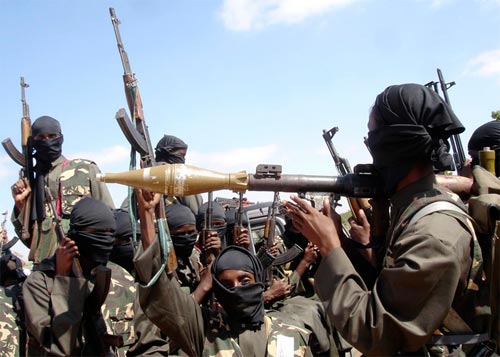 More than 70 dead and at least 124 injured in huge bus stop blast in Nigerian capital with Islamic terrorist group Boko Haram suspected
The blast ripped through the crowded bus station in Abuja this morning, with witness describing scenes of carnage

Attack linked to al-Qaeda followers, Boko Haram, who are trying to carve out an Islamic state in north east Nigeria

Police confirm 71 dead and at least 124 wounded in the terror attack, the first in the capital for two years

The country's president, Goodluck Jonathan, has visited the scene and insisted: 'We will get over it'

By RICHARD SPILLETT
PUBLISHED: 13:01 GMT, 14 April 2014 | UPDATED: 18:16 GMT, 14 April 2014
Police in Nigeria say the bombing of a bus station in the country's capital, Abuja, has killed 71 people and wounded at least 124.

Witnesses described a horrific blood-strewn scene after a huge blast in the busy bus terminal about 10 miles from the city centre destroyed 16 coaches and 24 minibuses this morning.

Islamist militant group Boko Haram are suspected of carrying out what is the first attack in the Nigerian capital for two years.
WARNING: GRAPHIC CONTENT
Rescue workers collect the bodies of victims after a blast rocked a bus station in Abuja, Nigeria this morning
The bomb went off when the bus station, roughly 10 miles from the capital, was crowded with workers starting their morning commute.