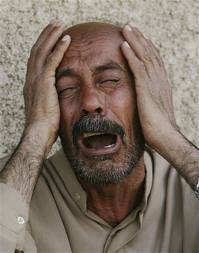 2 Muslim Brotherhood members killed as unrest sweeps Egypt
By Mohammed Tawfeeq and Ralph Ellis, CNN
April 11, 2014 — Updated 1908 GMT (0308 HKT)
(CNN) — Unrest and dissension rolled across Egypt on Friday as authorities killed two Muslim Brotherhood members during a gunfight and clashed with protesters in several cities.
Egyptian security forces killed the Muslim Brotherhood members during a gunfight in the Nile Delta, north of Cairo, the state news agency MENA reported Friday.
Several men attempted to torch a traffic checkpoint and opened fire on police guarding a highway connecting the cities of Tanta and Al-Mahalla Al-Kubra in the northern governorate of Gharbiya, MENA said. One assailant was arrested, but the others escaped, the report said.
Egyptian police dispersed protests organized by supporters of former President Mohamed Morsy in various cities, arresting a number of protesters.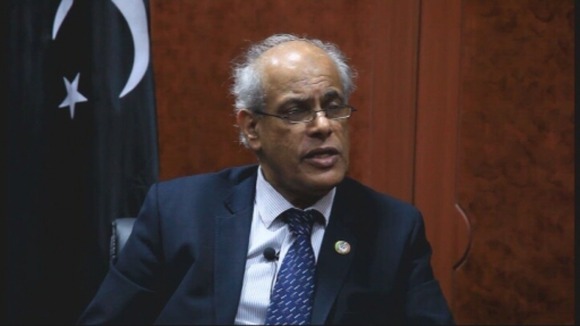 Attempted Libya jailbreak leaves 2 prisoners dead
By ESAM MOHAMED19 hours ago
TRIPOLI, Libya (AP) — Libya's justice minister says that an attempted jailbreak at a prison outside Tripoli left two prisoners dead.
Salah al-Marghani said Saturday that the prisoners tried to overpower their guards and burn the main building late Friday. One of those killed was a non-Libyan, he said, without specifying the nationality.
Al-Marghani also said that a day earlier, 10 prisoners escaped when a group of gunmen attacked a vehicle transporting them from the Ayn Zara prison to a Tripoli court.
Syria death toll rises from rebel infighting
More than 68 fighters dead, opposition group says, as rebels clash over territory for a second day.
Last updated: 11 Apr 2014 11:25
Syria's conflict began three years ago with largely peaceful protests calling for reform [Al Jazeera]
Death toll from fierce infighting between rival Islamic rebel groups in eastern Syria has risen to at least 68 fighters, an opposition group said, while government shelling left at least four teenagers dead in a town in the country's west.
The Britain-based Syrian Observatory for Human Rights said battles were still raging on Friday, for a second day, around Bukamal town in the oil-rich Deir Ez Zor province near the Iraqi border.
Rebels from the al-Qaeda breakaway group known as the Islamic State of Iraq and the Levant and fighters of the al-Qaeda-linked Nusra Front and other groups have been fighting each other in the province for weeks over territory they previously captured together from President Bashar Assad's forces, including oil-fields.
More here. (al-Jizz)
Gunmen kill two Shia Muslims in Pakistan's Quetta
Sat Apr 12, 2014 8:38PM GMT
Unidentified assailants have killed two more Shia Muslims in the Pakistani city of Quetta following the assassination of a Shia Muslim lawyer in Karachi, Press TV reports.
According to Press TV, two young men were pulled out of a bus and killed by armed attackers in Quetta, the capital of Pakistan's southwestern province of Balochistan.
The new killings came as Pakistanis laid to rest Ghulam Haider, a Shia Muslim doctor shot dead by unknown gunmen while on his way home in the port city of Karachi on Friday.
In a similar act of violence on April 10, two Shia Muslim doctors, identified as Qasim Abbas and Haider Raza, as well as Shia lawyer Waqar Shah and a young man were assassinated by unknown attackers in Karachi.
More here. (Iranian agitprop PressTV)
Taliban (TT edit: Militants) Tali-tards Killed in Afghanistan
Added by Cody Long on April 12, 2014.
Afghanistan's Interior Ministry has reported that 14 Taliban militants were killed, along with six captured, in operations conducted in coordination with the Afghan national police, Afghan national army, and the Afghan intelligence across the country in provinces of Paktika, Logar, Kandahar, and Ghazni. In addition, five improvised explosive devices (IEDs) were discovered and confiscated along with multiple other weapons and explosives.
This news comes just days after the democratic election in Afghanistan where voters turned out in massive numbers, despite threats of Taliban attacks, to cast their votes. Some waited in lines for hours, in the rain, outside of mosques and schools which were holding the elections.
It is reported that Afghanistan officials would not open 956 of the 7,168 polling stations because of the inability for police to secure the area, and for fear of voters being killed by Taliban militants. Though the results of the election are not compiled yet, it is regarded that current president, Karzi, will be stepping out of office. Karzai won the controversial Afghan election in 2009, which showed low voter turnout, and alleged ballot-stuffing.
Yemen soldier killed in ambush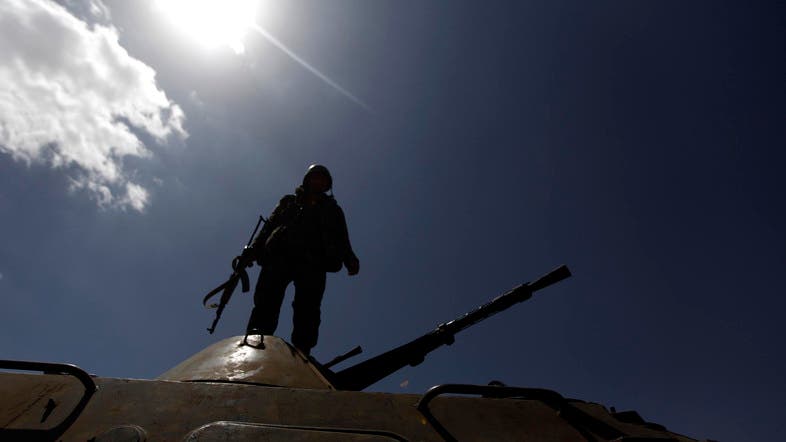 A soldier stands on an armoured military vehicle at one of the entrances of Sanaa. (File photo: Reuters)
Saturday, 12 April 2014
Gunmen ambushed a Yemeni army vehicle carrying ammunition to troops in a southeastern al-Qaeda bastion, killing a soldier and wounding three others, a security official said.
The unknown assailants, who were parked in a car on the side of a road in the town of Taryam in Hadramawt province, opened fire at the vehicle as it passed by, the official said.
Troops from a nearby military camp then clashed with the attackers, who managed to flee, he added.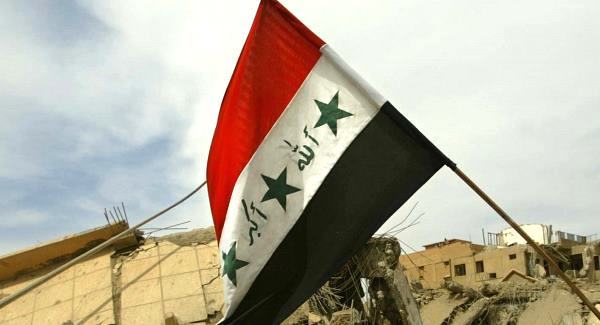 21 killed, 45 injured in Iraq violence
Last Updated: Sunday, April 13, 2014, 06:46
Baghdad: At least 21 people were killed and 45 wounded in separate violent attacks across Iraq Saturday, police and medical sources said.
In Iraq's western province of Anbar, fierce clashes erupted in southern the provincial capital city of Ramadi, some 110 km from Baghdad, between Iraqi soldiers and gunmen, leaving eight militants killed and eight soldiers wounded, Xinhua citing police source as saying.
In Ramadi, gunmen disguised in army uniforms shot dead a police officer and two policemen in central city, before they fled the scene. Also in the province, three civilians were killed and 14 wounded by the army artillery shelling on several neighbourhoods in the besieged city of Fallujah, some 50 km from Baghdad, a hospital source said.