Obama's cavalier attitude to border security is going to get people killed.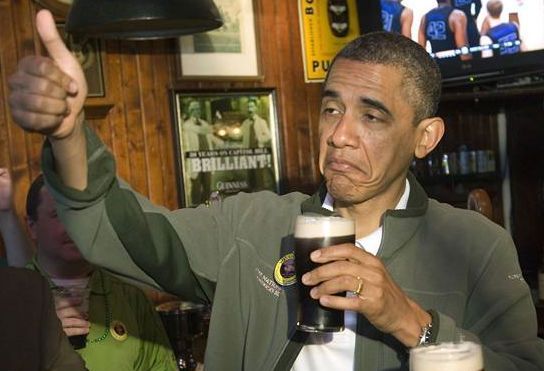 FBI: Man plotted to fly drone-like toy planes with bombs into school
This Feb. 17, 2014 file photo shows a remote controlled model aircraft flying over the Washington Nationals spring training baseball workout in Viera, Fla.  ALEX BRANDON, AP
Last Updated Apr 8, 2014 3:48 PM EDT
BRIDGEPORT, Conn. — A Moroccan national was detained without bail in Connecticut after FBI agents discovered his plot to fly bombs on drone-like devices made out of radio-controlled airplanes into a school and a federal building, according to federal authorities.
The FBI arrested 27-year-old El Mehdi Semlali Fahti on Monday on immigration-related charges, and he may later face terrorism charges in a federal grand jury investigation, federal prosecutors said. Fahti's arrest was first reported by the Connecticut Post.
Authorities didn't disclose the exact locations of the alleged targets, only that Fahti purportedly planned to fly the bombs into an out-of-state school and a federal building in Connecticut, the Post reported.
The FBI said Fahti was secretly recorded by an undercover agent saying he studied the bomb attack operation for months. Authorities say they found wires and tools in his Bridgeport apartment but didn't say if any explosives were found.
Fahti told the undercover agent that he could obtain items needed for the bomb plot in Southern California near the Mexico border and that funding would come from secret accounts filled with laundered money and drug-dealing profits, the FBI said.
Fahti appeared Monday in federal court in Bridgeport, where Magistrate Judge William Garfinkel granted prosecutors' request to detain Fahti without bail.
His federal public defender, Paul Thomas, declined to comment Tuesday in an email to The Associated Press.