They never rest, they're always working ( sanctioned by koranic/islamic edicts) to kill Jews.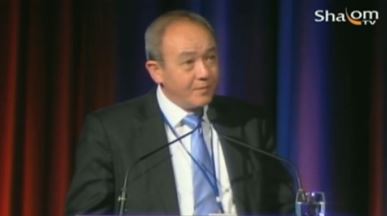 Former Navy chief: Israel in a 'secret war' to stop Iranian weapons smuggling to terrorists
By BENJAMIN WEINTHAL
04/06/2014 19:15
Speaking at Jpost Conference, Admiral (Res.) Eliezer Marom says Israel confronting Iranian smuggling without escalating to war."
NEW YORK – V.-Adm. (res.) Eliezer (Chiney) Marom, commander of Israel's navy between 2007 and 2011, said Sunday that Iran was the greatest danger in the Middle East and the IDF had developed a military and intelligence structure over the past 10 to 15 years to adapt to a changing region.
"Iran is leading the [weapons] smuggling industry in the Middle East," Marom told participants at the Jerusalem Post Annual Conference in New York. "Iran is a very, very dangerous country."