Here's to hoping that Choudary and gang never make it back to the UK.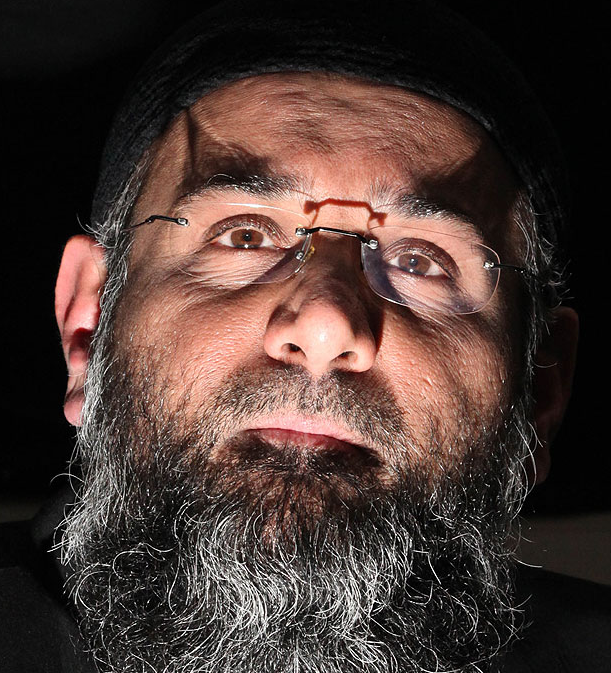 H/T: EDL Buck
BRITISH ISLAMISTS FLY TO LEBANON TO SUPPORT RADICAL CLERIC
Six British Islamists, including Anjem Choudary, are to travel to Beirut to hold a protest against Lebanese authorities' plan to arrest radical cleric Omar Bakri. Choudary has been leader of several organisations now banned in the UK, and was taught by Bakri while they were both members of Hizb ut-Tahrir.
The NOW news site reports that Choudary has posted details of the protest on his Twitter account, saying it will take place on Friday outside either the Lebanese Armed Forces Headquarters or the UN's office in Beirut.
Choudary told NOW about the aim of the protests: "Our main message is, hands off the Muslims in north Lebanon. Number two, hands off Sheikh Omar Bakri Muhammad and his family."
"Thirdly, we will be condemning the conspiracy of the Bashar al-Assad regime and the Lebanese regime, who have a long history of cooperation."
The final aim will be "to call for the sharia and the khilafa [caliphate]. The only solution for this region, the only time we ever had peace, was when we had the khilafa system. As soon as the British and the French started to support their respective parties, the Druze and the Maronites, a couple of hundred years ago, we never had anything but sectarian strife.
"So I think it's about time we went back to the law of God, and implemented it, and I think that is the solution for the whole region, not just Lebanon, but obviously Iraq, and Syria, and other countries in the Middle East."