Placing a foot where he's usually stuffing a doughnut.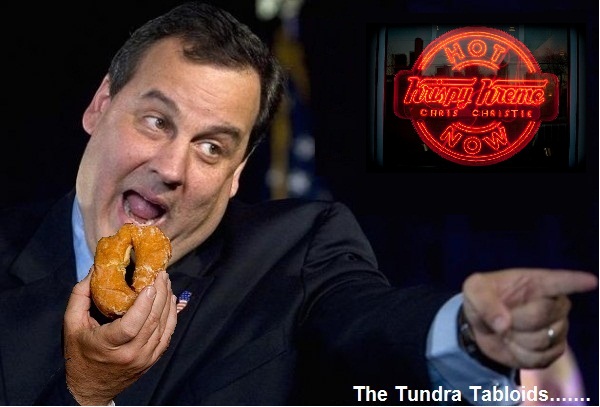 Hey, they get what they support, back a RINO, and you'll get someone without principle (conservative) and broad based fundamental knowledge (reads more than just a headline) on a whole range of issues. Calling the disputed territories "occupied" is an incredibly boneheaded mistake to make, especially in front of the very people you're trying to impress…. who know better.
New Jersey governor apologizes to Sheldon Adelson over 'occupied territories' remark
By JPOST.COM STAFF
03/30/2014 11:08
Chris Christie, who is believed to be mulling a run for president, gave a speech to the Republican Jewish Coalition in Las Vegas on Saturday.
Sheldon Adelson Photo: Reuters
The outspoken governor of New Jersey, Chris Christie, apologized to casino magnate and major political donor Sheldon Adelson over the weekend for using the term "occupied territories" during a speech to Jewish Republicans, the US news site Politico reported on Sunday.
The controversy erupted when Christie recalled a 2012 trip to Israel in remarks before the assembled crowd at the Republican Jewish Coalition event in Las Vegas on Saturday.
"I took a helicopter ride from the occupied territories across and just felt personally how extraordinary that was to understand, the military risk that Israel faces every day," the Republican governor, who is believed to be eyeing a run to the White House in 2016, was quoted as saying by Politico.
Christie's use of the term "occupied territories" raised eyebrows among the assembled donors, prompting Zionist Organization of America chief Morton Klein, an Adelson ally, to confront the governor, according to Politico.
Klein implored Christie that "at a minimum you should call it disputed territories."