A Turkish friend of mine: Turkish Prime Minister Erdogan's supporters on Facebook: "The Government must ban the Internet!"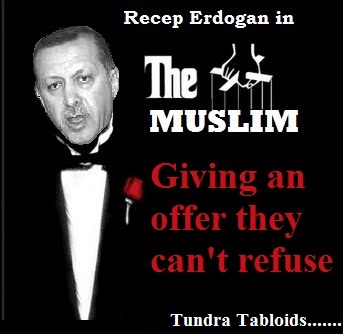 Turkey: storm over Erdogan, YouTube also blocked
After the revelation of a plan to attack Syria
28 MARCH, 12:01
(By Francesco Cerri) (ANSAmed) – ANKARA, MARCH 28 – Tensions are high two days ahead of crucial administrative elections on Sunday in Turkey, where Premier Recep Tayyip Erdogan yesterday ordered a block on YouTube after doing the same to Twitter last Friday. The move came after burning new revelations on plans for "provoked" military intervention in Syria.
For days the opposition has accused Erdogan, who is mired in corruption scandals, of seeking a military "adventure" in Syria to distract voters' attention from Turkish bribes.
In recorded conversations among various Turkish leaders released on YouTube this morning – among them Foreign Minister Ahmet Davutoglu, the Head of Secret Services Hakan Fidan and Deputy Chief of Staff Yasar Guler – Fidan proposes sending "four men" in Syria "to launch missiles" against Turkish territory, and to organize an attack against the tomb of Suleyman Shah, a Turkish enclave 30 km inside Syrian territory. The voice attributed to Fidan adds that "it is not a problem, a justification can be fabricated". Davutoglu adds in the meeting that "the prime minister said that at this current juncture, the attack could be an opportunity for us".