Blasphemy laws in action.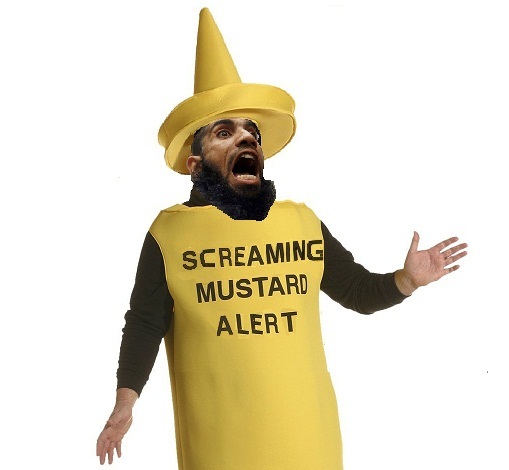 This is how minorities in Islamic lands have been kowtowed, kept under tight lock and key, the threat of being brutalized by the Muslim majority, is always a real and present danger. Street vigilantism in one of the methods of its enforcement. This is why you should be highly suspicious of interviews of minorities in these highly intolerant and authoritarian states that give flowery praise of the regime and the system in which they live.
NOTE: Just think of the countless articles of Christian leaders in the Palestinian Arab run areas who speak about "the occupation", they're doing so, not because it's true, but from societal pressure and from centuries of dhimmitude.
Blasphemy: Christian sentenced to death in Joseph Colony case
Mobs rampaged through the Joseph Colony neighbourhood of Lahore in March last year after the allegations against Sawan Masih emerged. -AFP/File Photo
Updated 2014-03-28 04:03:11
LAHORE: A court in Pakistan sentenced a Christian man to death for blasphemy Thursday, his lawyer said, over an incident that triggered a riot in the country's second-largest city.
Sawan Masih was convicted of insulting the Prophet Mohammed (PBUH) during the course of a conversation with a Muslim friend in the Joseph Colony neighbourhood of Lahore in March last year.
More than 3,000 Muslims rampaged through Joseph Colony, torching some 100 Christian homes, after the allegations against Masih emerged.
Naeem Shakir, one of Masih's lawyers, told AFP: "The judge has announced the death sentence for Sawan Masih.
"We will appeal the sentence in the Lahore High Court."Verdict and sentence were announced inside the jail where Masih was held, Shakir said.
The country has had a de facto moratorium on civilian hangings since 2008. Only one person has been executed since then, a soldier convicted by court martial.
Pakistan has extremely strict laws against defaming Islam, including the death penalty for insulting the Prophet Mohammed (PBUH), and rights campaigners say they are often used to settle personal disputes.