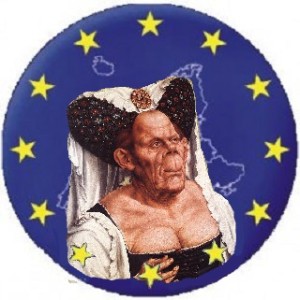 Three years in prison for wrongly completed form
I feel in Vienna as in Putin's Russia
25.03.2014  · Three years in prison because he had his aunt is not specified in a form as a possible heir? The refused to accept the Austrian journalist Stephan Templ. However, his appeal was dismissed.
Because the Austrian journalist Stephan Templ did not specify on a form as a possible heir to his aunt in a restitution process, he was sentenced to a prison term . The verdict has now been confirmed.
When did you learn from the fact that the Supreme Court has rejected your plea of ​​nullity?
About a week ago. And then on Friday came even worse news: Starting at 5 April, I am to go to jail – for three years without parole.
What went that through your head?
I was shocked that I had not expected. I could not believe that the Supreme Court can pass such a miscarriage of justice. The bad thing is: I now remain no legal means to challenge that decision.
Uli Hoeness has three and a half years in prison because he has evaded more than 27 million euros in taxes. In your case, it is about a fraction of that amount – and yet you are almost as long in jail.
But the state has yet taken no harm by my alleged crime! That's the incredible thing about this judgment. It's about a inheritance in a restituted property. This twenty-fourth in a house that was expropriated in 1938 by the Nazis, the Austrian Republic will now claim to be? Then they must reintroduce the Nuremberg racial laws, aryanize the relevant inheritance of the Sanatorium Fürth again and throw the Jews into prison – as then the so-called connection.
Great Discrepancies between Voters and Votes Counted
The Dutch daily ADreports that in some polling stations in Amsterdam and Rotterdam, the number of actual voters and the number of votes counted differ greatly. In a few polling stations in Amsterdam, 658 more votes were counted than there were voters. In others, there were 1,820 votes counted less than there were voters. In Rotterdam, there were 1,666 imaginary votes counted and in The Hague, a few hundred.
Many ghost votes for council
Jeroen de Vreede
26-3-14 – 06:05 Source: AD
© Reuters.

In the municipal elections last week have significant mistakes in polling stations. 

Especially in Amsterdam and Rotterdam has gone wrong with the issuance of ballots. Thousands of times
Ireland to investigate claims Garda read journalists' phone records
Further inquiry into covert recording of phone calls at police stations as coalition reels from resignation of top policeman
Henry McDonald in Dublin

The Guardian,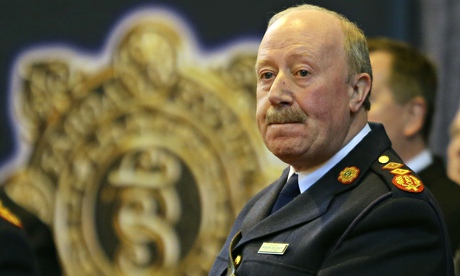 Garda commissioner Martin Callinan: Irish premier Enda Kenny was accused of effectively sacking Ireland's top police officer. Photograph: Niall Carson/PA
Ireland's police watchdog has launched a criminal investigation into allegations that the Garda Siochána is secretly reading journalists' phone records, as the Irish government reels from revelations that the police force also regularly records calls to its own stations.
Amid calls on Wednesday for the justice minister, Alan Shatter, to resign, the ruling coalition in the republic also announced an inquiry into the covert recording of phone calls at Garda stations.
The political row over the secret recordings and the treatment of two Garda whistleblowers who were alleging corruption has already claimed one major casualty this week: the resignation on Tuesday of Ireland's top police officer, the Garda commissioner, Martin Callinan.