Islamofascists are in a flutter.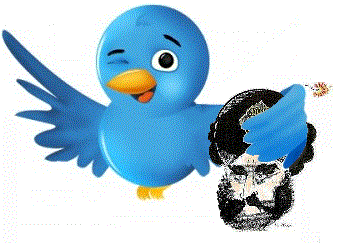 Turkey: from Gul onward everyone bypasses Twitter ban
In 10 hours more than half million Turkish tweets despite ban
21 MARCH, 14:52
(ANSAmed) – ISTANBUL, MARCH 21 – The ban on Twitter taken by Turkish Premier Tayyip Erdogan is proving to be ineffective thanks to the many technical ways to circumvent it, the Turkish press reported.
Even President Abdullah Gul and Deputy Premier Bulent Arinc have used the social network today – the first to declare himself against against the ban, the second 'more neutral', but perhaps as critical, supplying his work agenda for the day. According to Hurriyet online, which cited Twittturk statistics, the number of Tweets this morning did not undergo a significant decline.
In the first ten hours after the Twitter ban ordered by the premier, half a million Tweets were posted by Turkish users. Many immediately adopted alternative means of transmission, through VPN and Proxy channels, or simply by SMS as advised by Twitter co-founder Jack Dorsey. Meanwhile, the main opposition party, the CHP led by Kemal Kilicdaroglu, announced it was appealing to the courts against the measure ordered by the premier.
More here. H/T: Fjordman