Boo hoo!
So can we now ban\kick out those Muslims who invited him?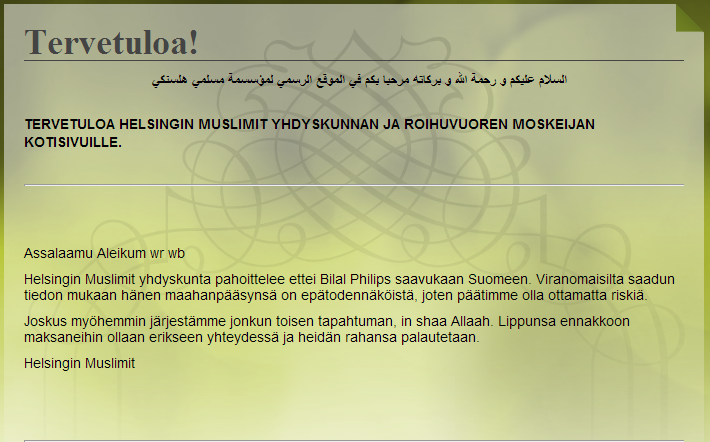 Translation …Assalaamu Aleikum wr wb
Helsinki Muslims community regrets that Bilal Philips is no-show to Finland. According to information received from the authorities his admission into the country is unlikely, so we decided not to take the risk.
Sometime later, someone will organize another event, insha'Allah. Tickets purchased in advance are to be addressed individually, and the money will be refunded.
Helsinki Muslims h\t Olli Immonen